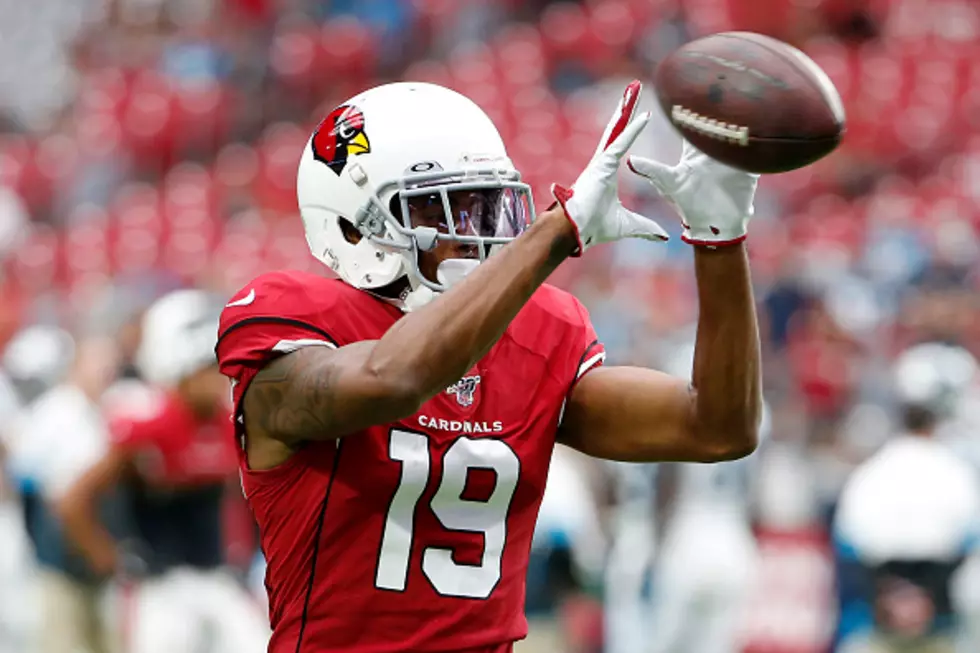 Buffalo Bills Sign a Wide Receiver on Tuesday
Getty Images
The Buffalo Bills will face their biggest challenge of the season so far and likely he biggest challenge of the 2022 regular season.
The Bills will play at the Kansas City Chiefs this Sunday. Kickoff from Arrowhead Stadium is 4:25.
The Bills are hoping to get players back for this game, most notably safety Jordan Poyer, tight end Dawson Knox and wide receiver Isaiah McKenzie.
The Bills lost Jamison Crowder for what could be the season with a broken ankle and Jake Kumerow is dealing with a high ankle sprain. Marquez Stevenson is still on injured reserve with a foot injury.
Isaiah Hodgins was signed to the active roster on Saturday, while Tanner Gentry had to be elevated for Sunday's game against the Steelers.
On Tuesday afternoon, the Bills made another addition to the wide receiver room.
The team announced the signing of wide receiver KeeSean Johnson to the practice squad, along with bringing back cornerback Ja'Marcus Ingram to the practice squad as well.
Johnson is a former 6th round draft pick for the Arizona Cardinals back in 2019. He was actually a key player for the Cardinals to begin his career, as he had 10 targets in his debut and caught 36 passes in his two seasons with Arizona.
However, he was waived by the Cardinals before the start of the 2021 season. He's bounced around rosters and practice squad since, including stints with the Philadelphia Eagles and San Francisco 49ers.
He was most recently with the Atlanta Falcons.
He was not named after former star NFL wide receiver KeyShawn Johnson, as KeeSean was born in 1996 and simply shares the same name, with a different spelling.
Johnson gives the Bills regular season game experience and offers solid height at 6'1'' and 200 lbs.
We have to wait and see if Johnson will play in regular season games for Buffalo. For now, he's on the practice squad.
Best Free Agents Signed By The Buffalo Bills
The Buffalo Bills are gearing up for a run at the Super Bowl next season and some big-time free agents are already reaching out to the Bills looking to join the team. Check out some of the best free agents the Bills have signed in the past.
16 Buffalo Bills With Some Of The Best And Worst Nicknames
25 Things You Need To Do in Buffalo This 2022 Fall Season
The best 25 things to do in Western New York this 2022 fall season.