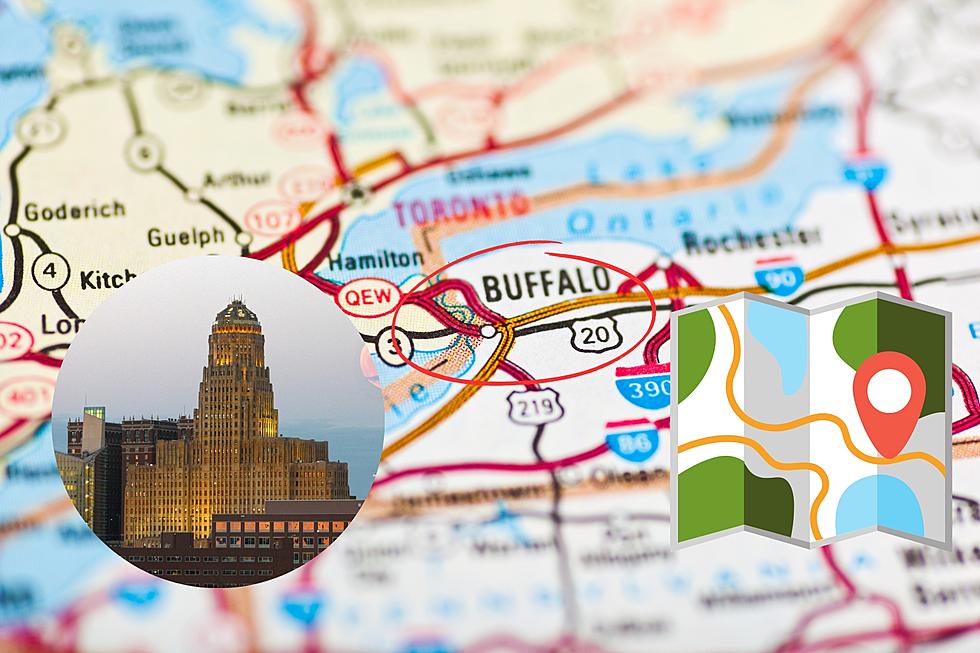 1895 Map Takes You Back in Time To Buffalo, New York
Canva
What did Buffalo look like in 1895 compared to today? Well, as you can imagine, it was a lot different. This map shows you how different it was.
Buffalo Then
Buffalo was once the Gateway to the West. The Erie Canal ended in Buffalo and, for many, began their journey to the Western United States. It also became a final stop for thousands causing the city to boom into a major metropolis from the late 19th century until the mid-20th century. It began to boom by being the main distributor of grain to much of the nation. Then, steelmaking became its major export in the early 1900s until the 1960s when Bethlehem Steel closed its doors. That causes a mass exodus of the population.
Buffalo Now
Today, Buffalo is a mid-sized city. It still has a few steel makers and uses grains as an export with General mills making cereals like Cheerios and Lucky Charms downtown. You can smell the sweetness throughout the city daily. Higher Education, Healthcare, banking, food, and some car manufacturing are its biggest employers. The city and region's love for the Buffalo Bills, Sabres, and Bandits is incredibly well-known. Bills Mafia in particular is the envy of most fan bases, even if they won't admit it. The city is also very diverse and has seen a bit of a renaissance in the past decade with the beginning of a revitalization of the waterfront, parkways, new small businesses, new apartments, and art.
Buffalo Maps
For a map of Buffalo today, CLICK HERE. 
Comparing today vs 1895 of course shows huge differences. Reddit user tedsvintagemaps posted in the Buffalo Sub-Reddit this map of the city back then.
Opening the map and zooming in shows that the differences are many. That's not surprising of course, but some of the notable differences:
- Strawberry Island is MUCH bigger, It has slowly eroded away over the years.
- There are no highways
- There is an area called the Fairgrounds
- An Area called The Parade
- There are a lot more train tracks
- Of course, Key Bank Center and Sahlen Field aren't there (duh)
- Neither is Seneca One Tower
- New York State Hospital is There
- LaFayette Square doesn't exist
- Several roads from 1895 no longer exist
- There's a large reservoir along Jefferson Ave.
Those are just a few we spotted. What else do you notice?
10 Things People Say When They Hear You're From Buffalo, NY