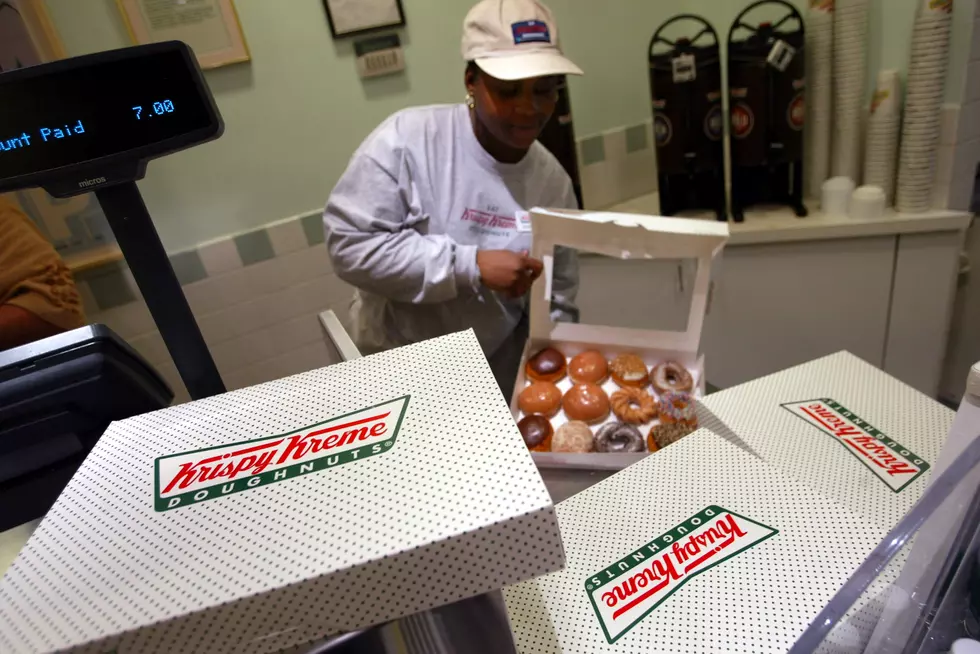 Hot Light: Could Buffalo Be Getting A Krispy Kreme Soon?
Getty Images
If you're a fan of Krispy Kreme Donuts, there is some potentially good news for you. Buffalo could soon have access to Krispy Kreme again. It's been around 14 years since Buffalo had a Krispy Kreme of its own. The Krispy Kreme location at 1250 Niagara Falls Blvd. shut its doors on August 13, 2022. That location, franchised by Chris D'Angelo of Dynamic Doughnuts, had been open for six years. The only remaining location at the time, also run by Dynamic Doughnuts, shut the doors of its store at 2021 Walden Ave. in Cheektowaga in 2008.
Currently, there are only two Krispy Kreme locations in New York State. Both are located in South Bronx.
Krispy Kreme was founded by Vernon Rudolph (1915–1973), who bought a yeast-raised recipe from a New Orleans chef, rented a building in 1937 in what is now historic Old Salem in Winston-Salem, North Carolina, and began selling to local grocery stores.
Will Buffalo And WNY Be Able To Enjoy Krispy Kreme Again?
Buffalo might not see a Krispy Kreme stand-alone store soon, but WNYers could still be able to enjoy hot donuts dnouts. McDonald's has announced a new partnership with Krispy Kreme to offer the chain's donuts at McDonald's restaurants. The fast-food chain made the announcement yesterday, October 18, 2022. Mickey D's will begin selling Krispy Kreme donuts beginning on October 26th. The partnership will only take place in nine McDonald's locations in Louisville, Kentucky, for now.
But, if the tests go well, the partnership could be rolled out nationwide, including here in New York. The two companies said the outcome from the Louisville restaurants could "inform future menu decisions." McDonald's issued a statement saying,
McDonald's is always looking for ways to give our fans more of what they crave, and we often conduct tests to inform future menu decisions. This small-scale test will help us understand how offering new bakery items like Krispy Kreme could impact operations in our restaurants.
10 Places For The Best Breakfast Sandwiches In Western New York
The 25 Perfect Fall Restaurants in Western New York
The best restaurants during the fall in Buffalo and Western New York.
5 Most Underrated Italian Restaurants in Western New York
Underrated Italian restaurants in Western New York.