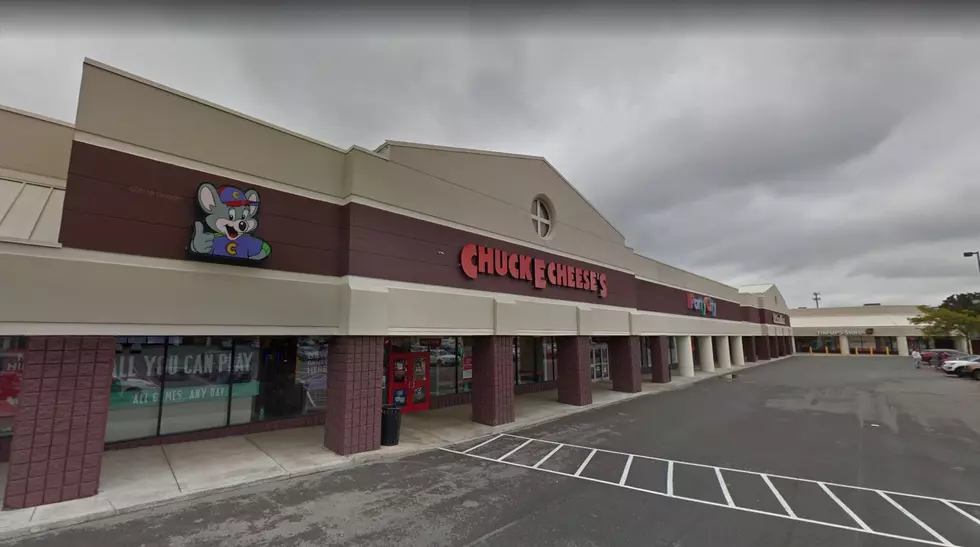 Chuck E. Cheese in Hamburg Reopening With Huge Upgrades
Credit: Google Maps
If you have kids, then chances are you have visited a family fun entertainment center.
Back when I was a kid, we had both Chuck E. Cheese and Discovery Zone. I have very vague memories of seeing a Major Magic's but I can't recall ever going to one with my parents.
Discovery Zone and Major Magic's are long gone here in Western New York, but Chuck E. Cheese still stands.
You may not even be aware but the Chuck E. Cheese located on Milestrip Road in Hamburg has been closed for remodeling. The good news for those with kids in the southtowns is that they're reopening next week.
According to WKBW, Chuck E. Cheese in Hamburg will reopen next Friday at 10 am.
The actual grand reopening will take place on Friday, September 22nd from 5 to 7 pm and feature raffle tickets, cake and the first 25 families in line will receive free gameplay in the new remodeled game room.
Along with the new games in the game room, there's a new interactive dance floor, a Buffalo mural, and seating expansion.
The weather will soon be getting colder, so Chuck E. Cheese and other establishments like it become very popular, since it'll be too cold to play outside and offer families a great alternative for kids to have fun.
With the Chuck E. Cheese in Hamburg reopening and the new Chick-fil-A location opening down the road this fall, you can probably expect a whole lot more traffic for Milestrip and McKinley Pkwy over the next several weeks and months.
25 Underrated WNY Restaurants You Need to Visit
So many hidden gems in Buffalo for food. Here are 25 places you should be visiting.
The Best 50 Ice Cream Places in Western New York
The warm weather means ice cream season is just about here.
Top 20 Pumpkin Patches You Need To Visit In Western New York