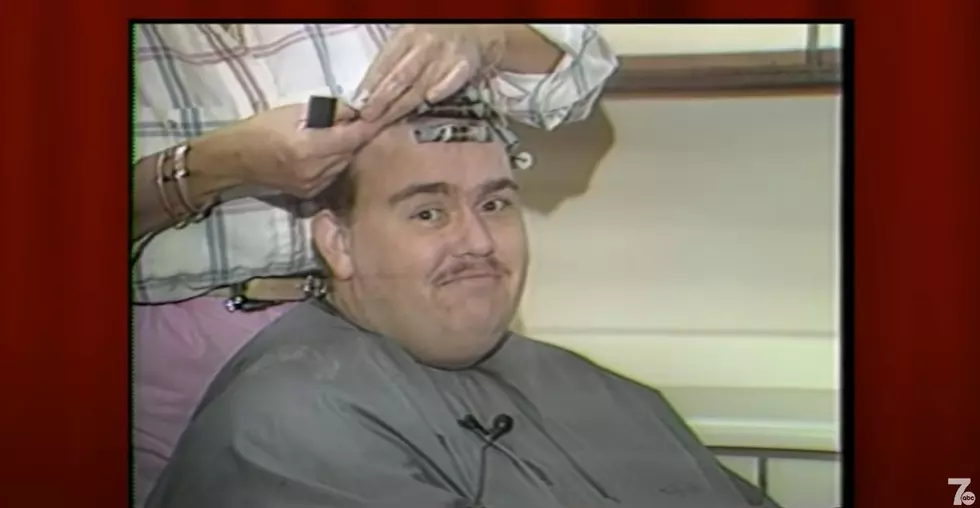 Video of John Candy in Buffalo Resurfaces on Social Media [WATCH]
Credit: WKBW YouTube
If you ask my dad which decade of movies was the golden era, and he's going to tell you without hesitation, "the 1980s."
The '80s had a ton of all-time movies and many consider that era the best for comedies.
From the late '70s to the early '990s, you had classics such as Animal House, Stripes, Ghostbusters, The Goonies, Ferris Bueller's Day Off, Raising Arizona, The Princess Bride, Trading Places, Sixteen Candles, Planes, Trains and Automobiles and so many more.
Speaking of Planes, Trains and Automobiles, you may or may not know it, but much of that movie was filmed right here in the Western New York region.
The famous Thanksgiving-themed road trip comedy was filmed in Western New York and stars Steve Martin and John Candy.
Locations were filmed in South Dayton and Batavia, including the I-219 and other spots in Erie and Cattaraugus counties.
Buffalonians were used as extras and you'll hear stories from many people about when Martin and Candy were in town to film.
This week, a video of Candy doing an interview with Mike Randall of WKBW before a film shoot resurfaced on social media.
Candy was getting his hair permed with Randall and offered stories that he grew in Toronto, which means he always kept an eye on Buffalo happenings, including name-dropping Cheektowaga.
I've seen this video before but it's cool that it popped up on social media this week, so other movie fans outside of Western New York have now seen this cool video.
12 Stores Open on Thanksgiving 2022 in New York State
Some major retailers who
will be open
on Thanksgiving in 2022, here in New York State.
15 Best Bars in Buffalo for the Night Before Thanksgiving
The best bars for "drinksgiving" in Western New York.
The Top 30 Beef on Weck Restaurants In WNY
The 30 best places for beef on weck in Western New York.