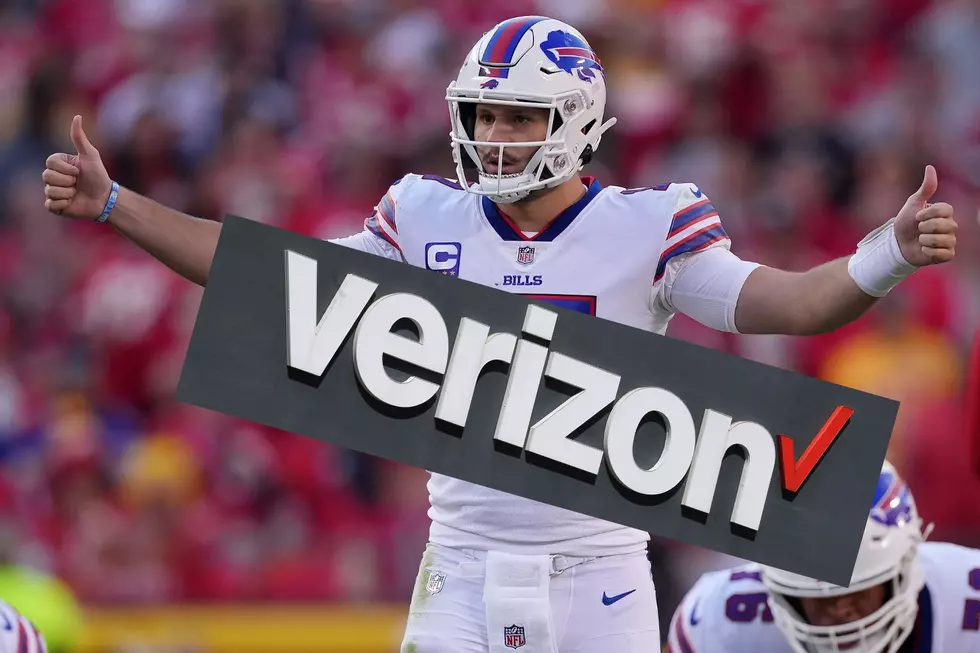 You'll Be Able To Watch Bills Games On Verizon
(Canva)
There is good news this weekend for Bills fans who have Verizon as their cable provider.
If you've been stressed this season about whether or not you will be able to watch Bills games because Verizon is your provider and they've had a dispute with Nextar, you don't need to stress any longer.
As of October 15th, according to Verizon they had offered to extend their agreement with Nexstar but they had refused an extension.
That changed today.  On their website, they posted this statement:
"Good news!  We've been able to reach an agreement with Nexstar to resume airing their programming. We appreciate your patience during these negotiations, and we thank you for your support. Thanks for choosing Verizon,"
Stations that would have been impacted in Buffalo include WIVB-TV and WNLO (The CW).  Those stations carry a lot of the Bills games because they're broadcasted on CBS.
The dispute came about because while Verizon broadcasts the programs, Nexstar owns them and they had a disagreement over how much Verizon should pay Nexstar per Fios subscriber.
It got a little ugly for a little while between the two as Nexstar claimed that Verizon was lying to their customers:
"Verizon Fios has refused our fair offer, and is making negotiations very difficult, You may have seen them do this before. They will tell you it's for your benefit, but don't believe it. Our offer is fair." - a Nexstar spokesperson said in a statement to viewers
The good news is that it appears to be over now and they can return you to your regularly scheduled programs.
Netflix Search Codes To Help You Find Movies/TV Shows
Stuck wondering what to watch on Netflix? Check out these codes that bring up all the options in different genres.