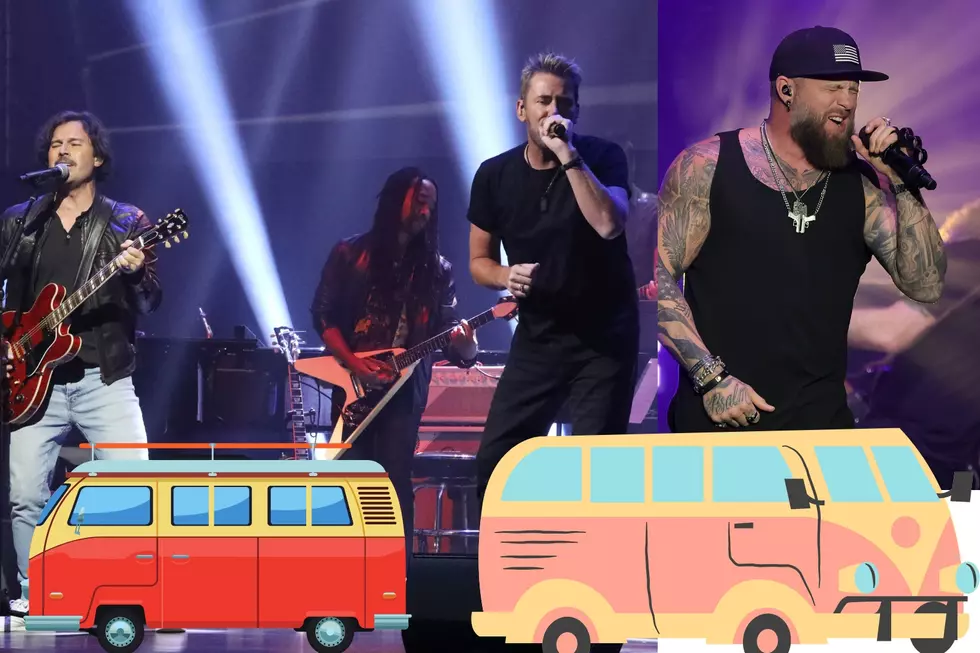 Nickelback Gets 'Pimp My Ride' Van For Brantley Gilbert Tour
Canva and Getty Images
You remember the show "Pimp My Ride," right? Rapper Xzibit hosted the MTV show of yesteryear that brought our wildest car dreams to life.
Between 2004 and 2007, we saw vehicle makeovers that included aquariums installed in cars that were nearly thrown to junkyards, bumpin' hydraulics, upgraded paint jobs and video game consoles that transformed the absolute worst cars into the most enviable.
West Coast Customs, the shop behind all the work on the show, just pimped Nickelback's ride…for their newly-announced upcoming tour!
To make it better, Nickelback's "Get Rollin'" tour will also feature country star Brantley Gilbert, and Darien Lake Amphitheater will be the home of this mega country-rock crossover concert on August 16.
Nickelback sets their return to the scene after a five-year album hiatus. Nickelback recently debuted their album Get Rollin' in November, boasting singles "San Quentin," "Those Days," and "High Time." The last album Nickelback released was Feed the Machine in 2017.
To celebrate the upcoming tour, and to make sure they stay on brand with the tour name and album title, Nickelback and West Coast Customs posted a video of the rockers reacting to the tour van that the car shop created for them. The video shows a freshly-painted red and yellow '80s-style van, which seemingly Nickelback frontman Chad Kroeger had the idea for.
 

 

 

View this post on Instagram

 

 
"My dumb idea turned into that," Kroeger laughed. "I can't believe that you guys let me talk you into this."
View this post on Instagram
A post shared by Brantley Gilbert (@brantleygilbert)
Gilbert is also excited for the tour. He posted the announcement on his Instagram with the caption, "How do you make the most unexpected and bad@$$ tour of all time… Nickelback and your boy join forces for the summer… That's how!!"
Get ready, and get rollin' because tickets go on sale January 27 at 10 a.m. We'll see you at the car show, oh wait, we mean concert.