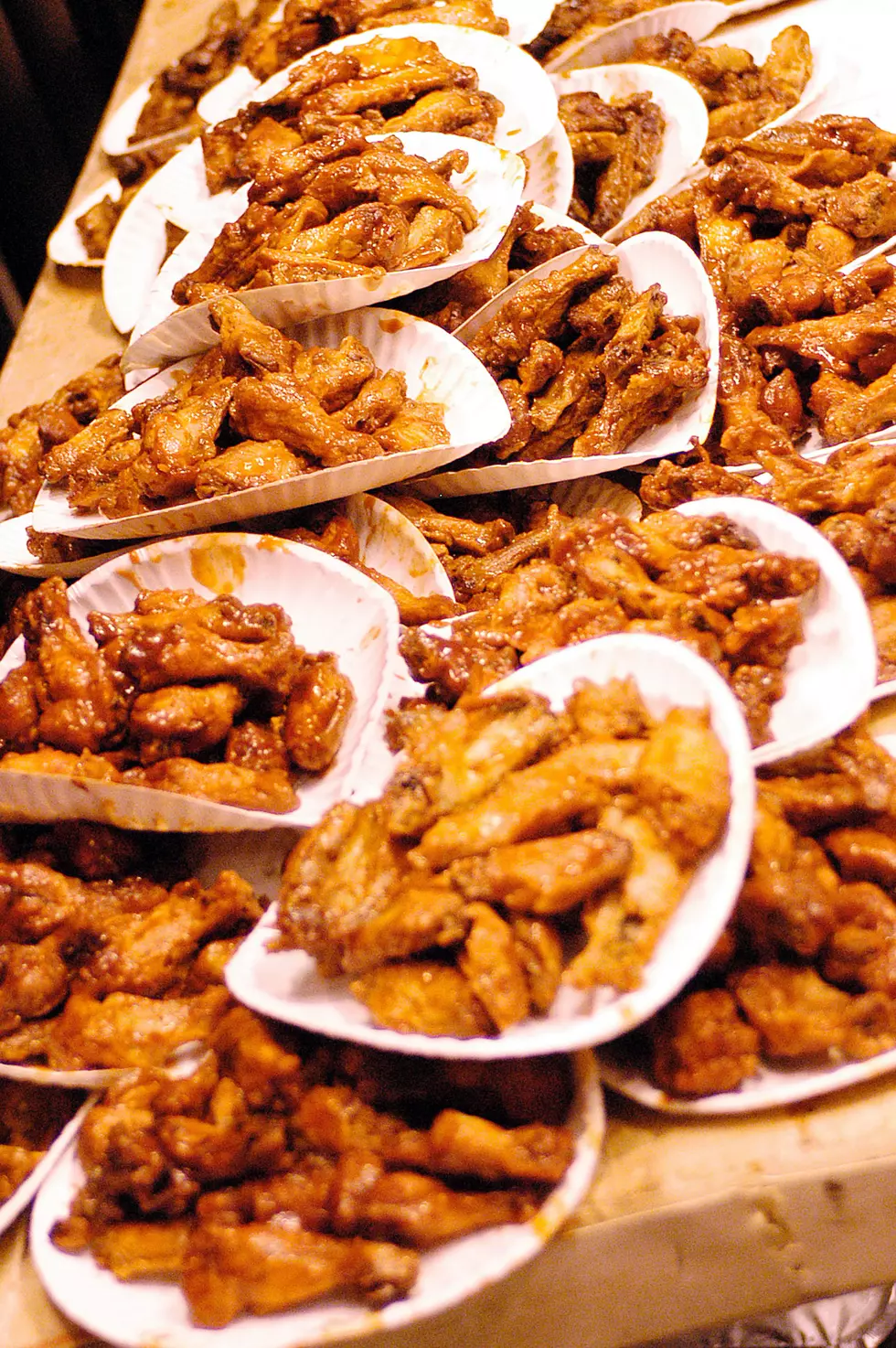 This Group Says It's Time To Stop Eating Buffalo Wings
Getty Images
Football season is underway, but a group says you should stop eating Buffalo chicken wings.  Buffalo wings are definitely a Bills' tailgating or watch party staple.
A Buffalo wing in American cuisine is an unbreaded chicken wing section (flat or drumette) that is generally deep-fried and then coated or dipped in a sauce consisting of a vinegar-based cayenne pepper hot sauce and melted butter prior to serving. They are traditionally served hot, along with celery sticks and carrot sticks with blue cheese dressing or, primarily outside of New York, ranch dressing for dipping.
Of course, Buffalo wings are popular in Buffalo, but the rest of America loves them too.
Americans really can't get enough wings, as a new study shows the average person will eat 17,653 chicken wings in their adult lifetime.Twenty-four wings eaten a month on average leads to wing lovers indulging in 290 wings a year, according to the figures.
Can you imagine watching football without munching on a Buffalo wing? Well, People for the Ethical Treatment Of Animals, also known as PETA, wants you to stop asap!
PETA released a new television ad taking aim at Buffalo wings.
Credit: PETA
In all fairness, PETA is right, chickens need their wings. Now, you can debate about whether you do or not. There are some pretty decent vegan options if you are considering not eating wings or at least cutting back.
Don't hate me, but I will say that I love a good cauliflower wing. I know, Buffalo wing connoisseurs are probably having a heart attack right now. By the way, I also love ranch lmao.
5 Best 'Hidden Gem' Wings in Buffalo
The best best "hidden gem" spots for wings in Western New York.
8 Vegan Meat Substitutes
Buffalo Bill Inspired Chicken Wings
Buffalo is the home to the Chicken Wing and one of the best football teams in the NFL, so why not put the two together.