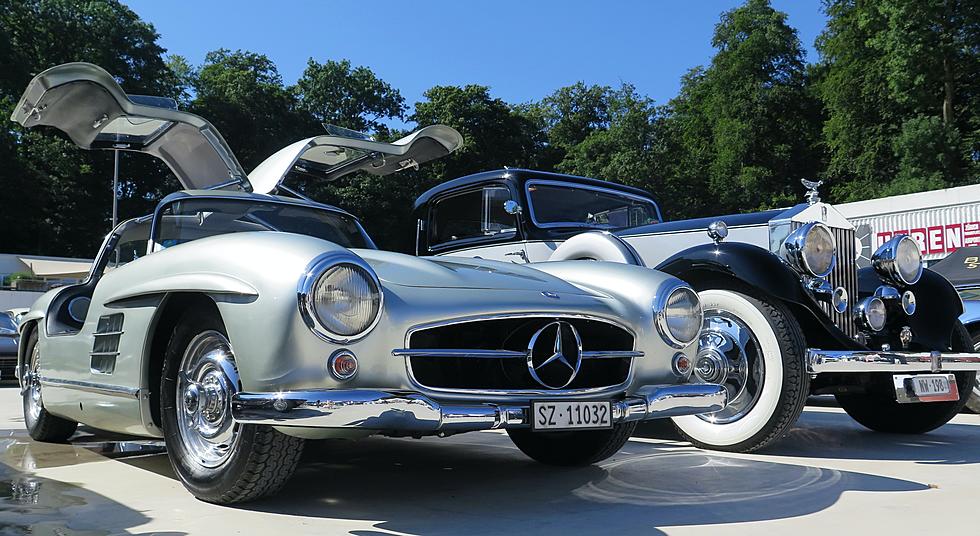 Billionaire Status: These Are The 5 Richest People In Buffalo And WNY
Photo by Arie Wubben on Unsplash
While most of the rest of us here in Buffalo and Western New York are struggling with the high prices of EVERYTHING, these 5 people have no worries. New York City is among the top 3 places in the world where millionaires live.  While most of the million-dollar wealth in New York State is concentrated in the downstate region, according to PSC CUNY,
Of 32,810 New York tax filers who earned more than $1 million a year in the latest public records, 13,818 live in Manhattan – or 42% of all the state's millionaires. Another 6,644 live on Long Island and 6,679 live in Westchester or Putnam Counties. In total, 83% of all million-a-year tax filers in the state live in one of these three regions.

 
When it comes to billionaires, those numbers decrease more significantly. Forbes said in April of 2022 that 107 billionaires live in New York State. Five of those billionaires call Western New York and Buffalo home. Meet the WNYers who all are billionaires.
5. Jeffrey Gundlach - $2.2 billion
Jeffrey Gundlach was born in Amherst, New York, on October 30, 1959. He founded the investment firm DoubleLine Capital LP in 2009. While he is from WNY, he currently lives in Los Angeles, California.
4. Jeremy Jacobs Sr. & Family - $4 billion
Jeremy Jacobs was born in Buffalo on January 21, 1940. He is the owner of the National Hockey League's Boston Bruins, as well as holding the title of the chairman of Delaware North, a concessions and hospitality company. Delaware North was started by Jeremy's father Louis Jacobs and Louis' brothers Marvin and Charles in 1915. He owns homes in East Aurora, and Wellington, Florida.
3. Robert Rich Jr. - $5.2 billion
Robert Rich, Jr. was born on January 25, 1941, in Buffalo. His wealth mainly came from his stake in Rich Products. In 2006, he took over the company and became chairman. His father Robert Rich Sr., who passed away that year, started it.  The company produces frozen food products such as cakes, meatballs, and pizza dough. Rich currently lives in Islamorada, Florida.
Credit: EscapeWire Solutions via Youtube
2. Blase Thomas Golisano - $5.4 billion
On November 14, 1941, Blase Thomas Golisano was born in Rochester. In 1971, at the young age of 30, he founded Paychex. It's a payroll, benefits, and human resources company. He was also the owner of the National Hockey League's Buffalo Sabres until February of 2011 when he sold the franchise to Terry Pegula in February.
1. Terrence Pegula - $6.7 billion
Terrence Pegula, also known as Terry, was born in Carbondale, Pennsylvania on March 27, 1951. Terry is the owner of Pegula Sports and Entertainment. The company owns the NHL's Buffalo Sabres and the National Football Association's Buffalo Bills. Terry's sports portfolio also includes the American Hockey League's Rochester Americans, National Women's Hockey League Buffalo Beauts, and the National Lacrosse League's Buffalo Bandits and Rochester Knighthawks.
Here Are The Top 8 Insanely Rich People in New York State
These Are The 9 Richest Places To Live in New York State
Meet the 9 Black Billionaires in America, Members of a Rare Club