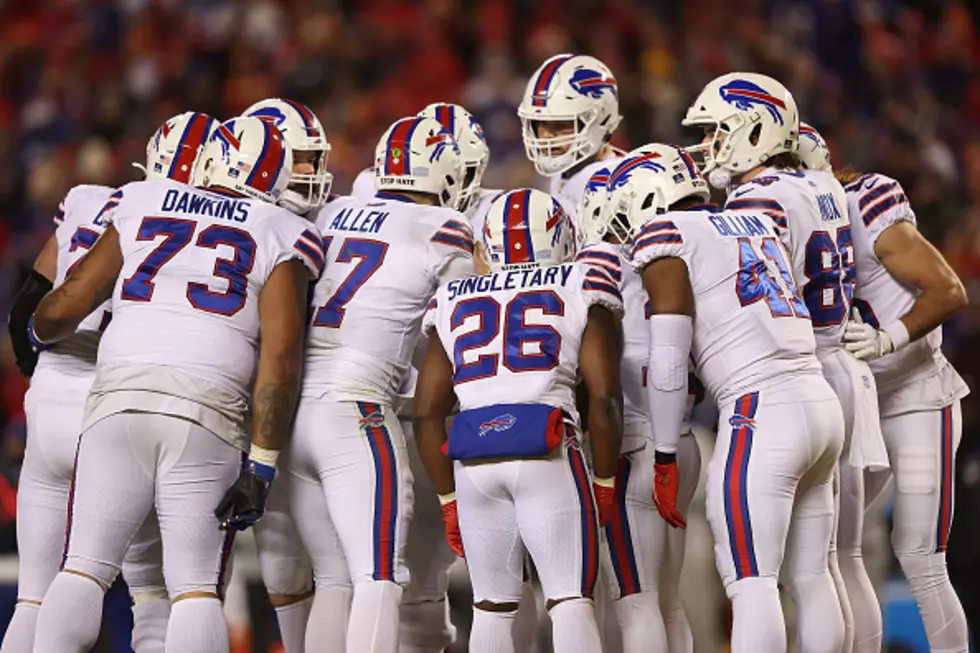 The Buffalo Bills Made Football History This Week
Getty Images
It was a busy week for the Buffalo Bills front office staff and it turned out to be a history-making week as well.
The Buffalo Bills made two trades this past Tuesday just before the NFL trade deadline at 4 pm.
The Bills acquired running Nyheim Hines from the Indianapolis Colts for running back Zack Moss and a 6th-round draft pick.
The Bills also brought back safety Dean Marlowe, sending a 7th-round pick to the Atlanta Falcons for the safety.
Both those deals were part of a busy trade deadline day. On Tuesday a total of 10 NFL trades happen and that was an NFL record for the number of trades.
So if those history-making deals work out for the Buffalo Bills? We are set to find out this Sunday as the Bills travel to New Jersey to take on the Jets.
Both Hines and Marlowe are expected to be in uniform and on the field at some point for the Buffalo Bills. We may end up seeing more of Marlowe on Sunday due to injuries with the Buffalo Bills' safeties. The Bills are without All-Pro Micah Hyde who is out for the season with a neck injury and Jordan Poyer is day to day with an elbow injury.
Lots of Bills fans are excited to see Hines catch some passes out of the backfield and we could end up seeing him returning kicks as well.
6 Former Buffalo Bills Nominated For The Hall Of Fame
Six former Buffalo Bills are currently on the nominee list for the Pro Football Hall of Fame for 2023.
6 Names Western New Yorkers Call Bills Stadium
The Buffalo Bills have been around for a long time and ever since they moved to Orchard Park, Western New Yorkers have called the stadium several different names.
The 5 Best Punters In Buffalo Bills History
There has been a lot of talk about punters in Buffalo this off-season. Here are the Top 5 punters in Buffalo Bills history based on average yard per punt with at least 101 punts as a Buffalo Bill.