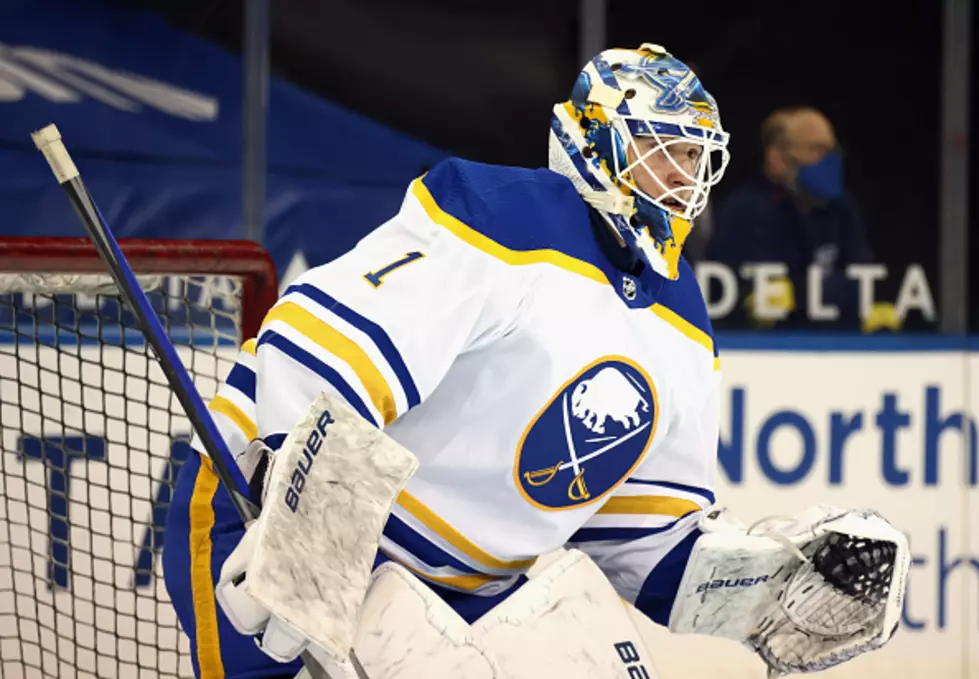 Buffalo Sabres Goalies Try Sponge Candy For First Time [VIDEO]
Getty Images
The Buffalo Sabres are officially back as of today.
The team starts their 2022 training camp slate on Wednesday, with the first preseason game set for this Sunday at 2 pm against the Washington Capitals. The first regular season game will be at KeyBank Center against the Ottawa Senators on October 13th.
The Sabres are not expected to be playoff contenders for at least one more season, but there's more optimism surrounding this team than the entire 11-year playoff drought.
The biggest question marks are at goaltender, with the Sabres re-signing Craig Anderson to a one-year contract and bringing back Ukko-Pekka Luukkonen.
They also signed former Winnipeg Jets goaltender Eric Comrie, and he's expected to split time between the pipes with Anderson, while UPL is the undisputed number one goaltender in Rochester.
UPL and Comrie took part in the Sabrees annual media day event, which allowed them to try some Buffalo foods for the first time, including Buffalo's favorite sweet, sponge candy.
Both goaltenders liked it, especially Comrie.
The Sabres media day is one of the favorite days of the year for fans and highlights the lighter side of players.
The Sabres are expected to be a young but extremely talented roster, with the likes of Tage Thompson, Dylan Cozens, Peyton Krebs, Jack Quinn, Rasmus Dahlin and Owen Power.
Comrie could be the wildcard. If he plays the way the Sabres think he can, in his first time being a starting goalie, then the Sabres could surprise experts this upcoming fall and winter.
9 Best Places For Sponge Candy In Buffalo
Buffalo Sabres Goalie Masks
Top 10 Most Underrated Buffalo Sabres of All-Time