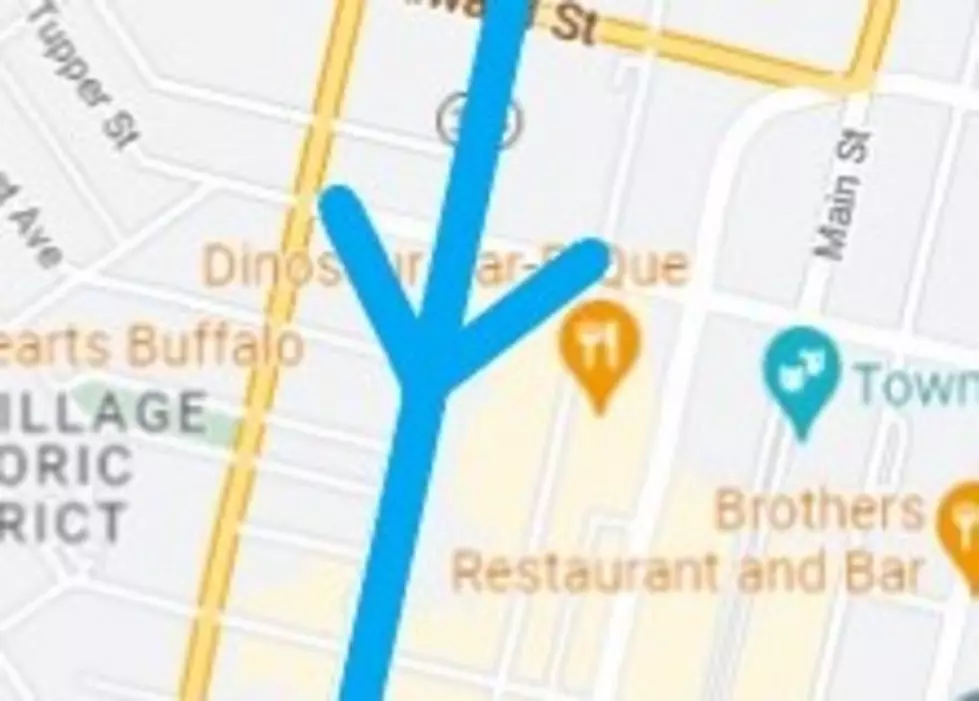 Super Bowl Parade Route Should Look Like This in Buffalo
Potential Super Bowl Route for the Buffalo Bills
The Buffalo Bills absolutely dismantled the defending Super Bowl Champions, the Los Angeles Rams last night in front of their "home" crowd. I put the word "home" in quotations because it seemed like there were more Buffalo Bills fans at the NFL season opener than LA fans.
Either way, you love to see it. You really do.
The Buffalo Bills have entered this NFL season as the Super Bowl favorites and man, did they play like they were. The Bills knocked off the defending world champions 31-10 and kicked off their season 1-0.
When a team wins the Super Bowl, the team typically comes home and a few days later, the city hosts a parade for the fans and team. Buffalo, would be absolutely INSANE if they finally got their day to celebrate. If the Buffalo Bills were to win the Super Bowl in Phoenix imagine the party?
Where is the Super Bowl parade going to be in Buffalo, New York? Where will the Buffalo Bills parade start? Here is what we are thinking.
The parade HAS to end at City Hall right? The best spot for the parade to end would be in Niagara Square so that the parade could all park in the circle.
It almost should be mandatory that the parade STARTS in Allentown on Allen Street.
This is almost like the St. Patrick's Day Parade in Buffalo but reversed. The St. Patrick's Day Parade goes North on Delaware in March.
Obviously, this is not official, but it's probably a good guess.
Fingers crossed and GO BILLS.
Best Pictures of Josh Allen Proving He's A Superstar
Josh Allen is certainly living up to the hype after a show-stopping performance in Los Angeles.
Predicting How Many Wins For The Buffalo Bills
The Buffalo Bills schedule has been officially released and how is the perfect time to predict how well the team will do this upcoming season.