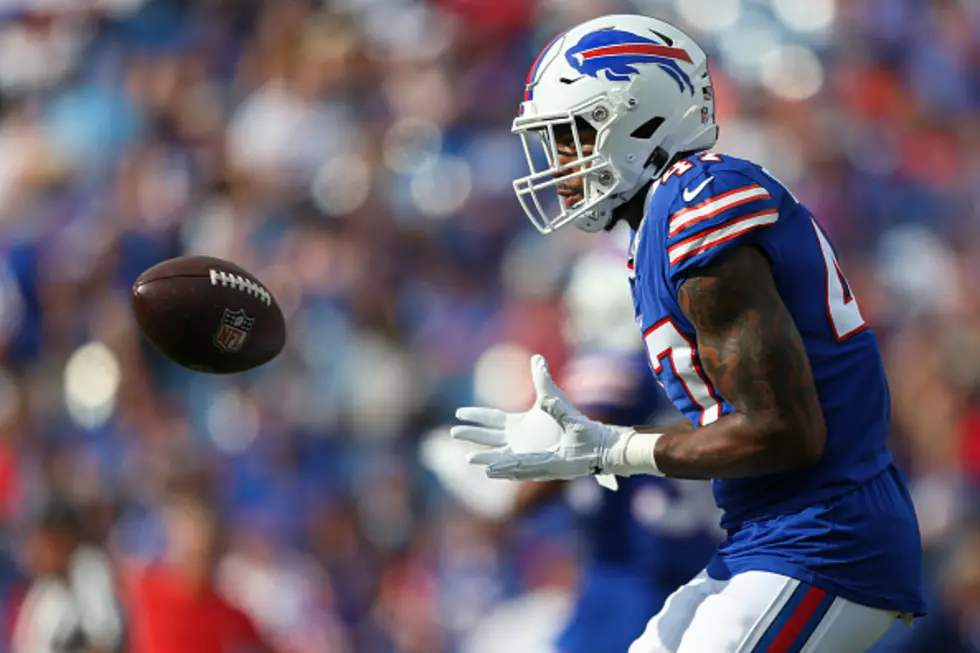 Buffalo Bills Player Suffers Fractured Hand in Sunday's Loss
Getty Images
The Buffalo Bills are going through a host of injuries right now.
The team went into their week 3 game in Miami without six starters, including their entire secondary, and ended up losing players for either a short time or the entire game at Hard Rock Stadium, due to the heat or injury.
The 21-19 loss was a heartbreaking end and made worse by the sheer number of injuries.
Buffalo lost Spencer Brown, Ryan Bates and Dawson Knox during the game, with Stefon Diggs and Isaiah McKenzie leaving temporarily due to cramping.
Buffalo also lost rookie cornerback Christian Benford to a hand injury during the game and on Monday, a credible report confirmed that the injury was serious in nature.
According to Ian Rapoport of The NFL Network, Benford suffered a fractured hand.
There's still no timetable on a potential return but considering it's a fractured hand and he plays cornerback, it's safe to say that Benford will miss some time.
The Bills didn't have Dane Jackson on Sunday and of course, Tre'Davious White is still out as he recovers from ACL surgery. White will be eligible to return next Monday, but will likely need a week or two of practice in order to play.
Safety Micah Hyde is out for the season and safety Jordan Poyer missed Sunday's game with a foot injury.
The Bills don't know whether or not they'll have Jackson or Poyer for their week 4 game in Baltimore, so there's a strong chance they sign a veteran cornerback and/or safety. They could also sign a defensive back or two from another team's practice squad.
If Jackson cannot go and Benford is out, that means the Bills will have to start Kaiir Elam with either Cam Lewis or Ja'Marcus Ingram, who has been a practice squad player. The Bills don't really have anything behind that at cornerback, other than Siran Neal who plays mostly special teams.
The Bills definitely need help right now in the secondary.
Four Bills Players Who Could Leave Buffalo in 2023/2024
Four players that Buffalo Bills general manager Brandon Beane will have to make decisions on.
Best Free Agents Signed By The Buffalo Bills
The Buffalo Bills are gearing up for a run at the Super Bowl next season and some big-time free agents are already reaching out to the Bills looking to join the team. Check out some of the best free agents the Bills have signed in the past.
22 Famous Buffalo Sports Phrases Every Die-Hard Bills and Sabres Fan Knows
Being a sports fan in Buffalo is sometimes like knowing a different language. Here are 22 of our favorite Buffalo sports phrases you already know if you're a huge fan! And if you're new here, here's how to catch up.