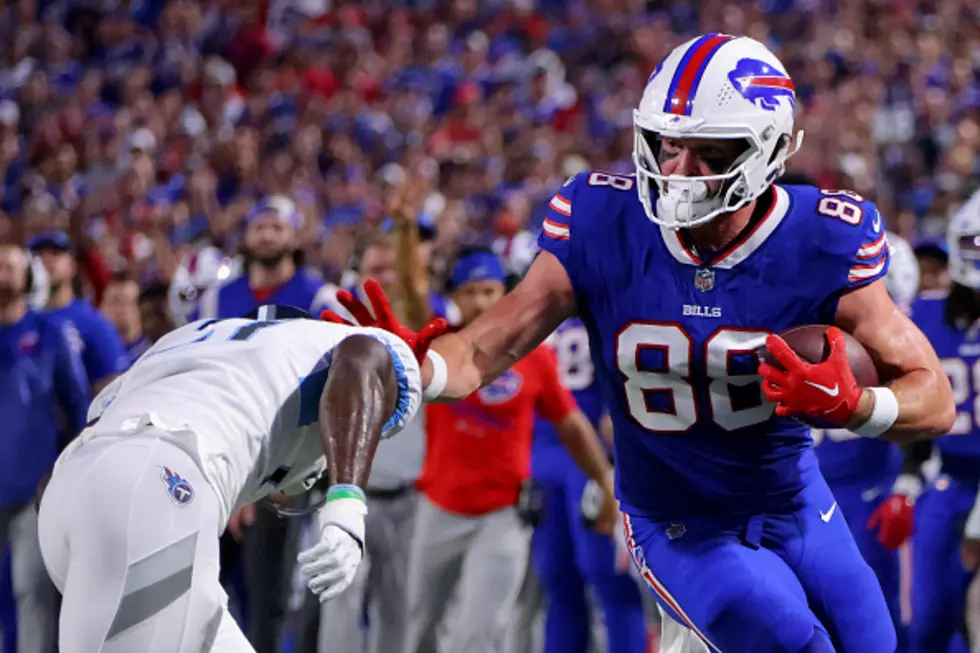 Bills Fans Need to Root Even More For Dawson Knox Touchdowns
Getty Images
The Buffalo Bills will be playing at the Baltimore Ravens for their week 4 matchup this Sunday.
The 2-1 Bills are nursing a ton of injuries, as 13 players were on the injury report with an injury designation on Wednesday.
That includes Dawson Knox, who left Sunday's game in Miami. Knox is dealing with a hip and back injury, which leaves his status for week 4 in doubt.
It's been a slow start to the season for Knox, not really his fault since injuries have been part of the story, but Bills fans should be rooting for Knox to have a lot of receptions and touchdowns this season...okay, that's obvious, but fans should root for it even more now.
Bills fans have donated over $200,000 to the P.U.N.T. Pediatric Cancer Collaborative, which is the foundation that Knox has supported since his rookie season in Buffalo back in 2019. Those donations came after Knox's younger brother Luke passed away.
According to Nick Veronica of WIVB, Knox will be donating $100 for every reception and $1,000 for every touchdown to the P.U.N.T. foundation this season.
If Knox plays this Sunday, he could be getting a good share of targets, as the Ravens have given up quite a number of both points and passing yards on defense, which should be good news for Stefon Diggs and Gabe Davis as well.
Rain will be a story though, as it's expected to rain in Baltimore on Sunday with winds 10-20 mph and gusting even higher, so the weather might not be the best for passing the ball.
Still, we have an even bigger reason to root for Dawson Knox touchdowns this season.
15 Things You Should Never Do at a Bills Home Game
Things that are a no-no to do at a Buffalo Bills home game.
Complete List Of Buffalo Bills Available On Cameo
The Top 40 Pizza Places in Western New York
The best pizza spots in Buffalo!