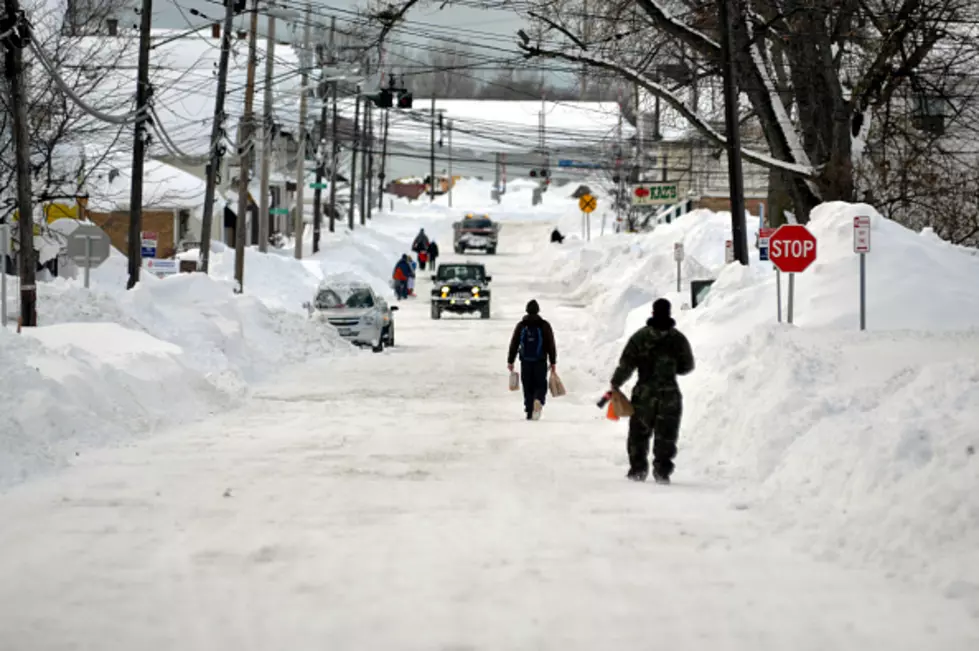 Nearly a Foot of Snow Could Soon Strike New York State
Getty Images
The weather has been pretty decent since the start of summer, all things considered. It's been very warm and that includes this past weekend and early this week; as temperatures across New York State reached the 70's and close to 80 degrees, which is rare for November.
However, the warm weather honeymoon is just about over as the weather shifts from unseasonably warm to the cool air we expected for mid-November.
Remnants from Hurricane Nicole are impacting Western New York State on Friday and there's cool air behind it, which will drop high temperatures into the 40's and 30's for this weekend.
There will be some lake effect snow around but there shouldn't bee too much in the way of accumulation.
Next weekend and beyond is a different story.
The Weather Channel's 10-day forecast is calling for a few inches of snow to fall in Western New York next Friday and Sunday and it's not just Western New York. Snow will impact much of the state.
This long-range forecast from meteorologist Mike Mansco paints a picture of anywhere from 6-12 inches of snow dropping off Lake Erie and Lake Ontario in New York State until Thanksgiving.
Even the parts of New York State which are not in the lake effect snowbelts, will still see a few inches of snow themselves. The only region which won't see significant snowfall, based on this model, will be New York City and Long Island.
We're still a few days out before knowing exactly how much snow we get but it's something to keep an eye on. It appears our luck will run out next week and until the start of the holiday season.
Grab the snowbrush and keep the shovel close by.
Greatest 1-Day Snowfall Amounts In New York State History
New York gets hammered with what we believe to be historic snowstorms all the time. What are some of New York's highest one-day snowfall amounts? Here's a look by county thanks to the
National Centers for Environmental Information
:
11 Of The Worst Roads To Drive On During A Central NY Snowstorm
The 25 Perfect Fall Restaurants in Western New York
The best restaurants during the fall in Buffalo and Western New York.