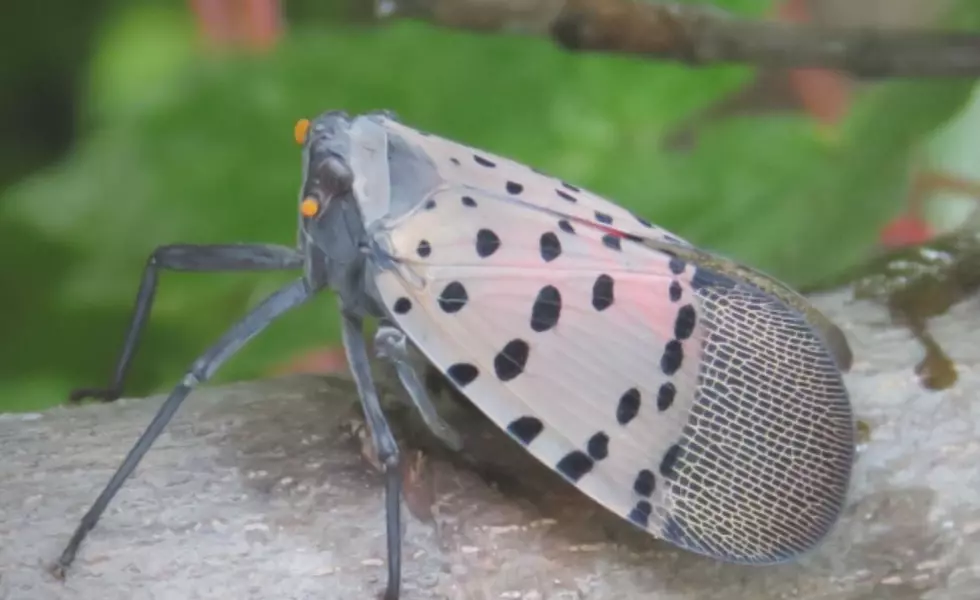 Destructive Insect Has Been Found In Buffalo, New York
Photo Credit: https://agriculture.ny.gov/spottedlanternfly
For months officials have been warning residents in Western New York about an invasive insect that could destroy area plants and trees and now those insects are here in Buffalo.
The spotted lanternfly sucks the sap out of the vines and makes the vines less hardy for the winter so they could die before harvest season.
Since the spotted lanternfly was first located in the United States in 2014 they have gone on to spread and infest nearly 13 states. Now they have made their way to Buffalo.
The New York State Department of Agriculture and Markets confirmed that the spotted lanternfly was found in Buffalo and they're asking residents to be on the lookout for them. If you find one of them you are asked to kill it so it doesn't have a chance to lay its eggs.
The latest update on the spotted lanternfly was released on September 9th and the report says that around 100 of the bugs have been seen in Buffalo and Western New York. The latest sighting has been along a railway area in Buffalo.
Now is the time that adult spotted lanternflies lay their eggs. They are active from July to December.
There are several signs to watch for if you think you have a spotted lanternfly infestation. They include:
Sap oozing or weeping from open wounds on tree trunks, which appear wet and give off fermented odors.
One-inch-long egg masses that are brownish-gray, waxy, and mud-like when new. Old egg masses are brown and scaly.
Massive honeydew build-up under plants, sometimes with black sooty mold developing.
Again, officials say that if you see a spotted lanternfly, you should kill it immediately. You should also report seeing the insect HERE.
Watch Out For These 5 Dangerous Invasive Pests In New York State
7 Dangerous Pests In New York State
Asian 'Destructive Invasive Pest' Spotted All Over New York, Hudson Valley
A "destructive invasive pest" from Asia has been spotted in the Hudson Valley and across New York State.