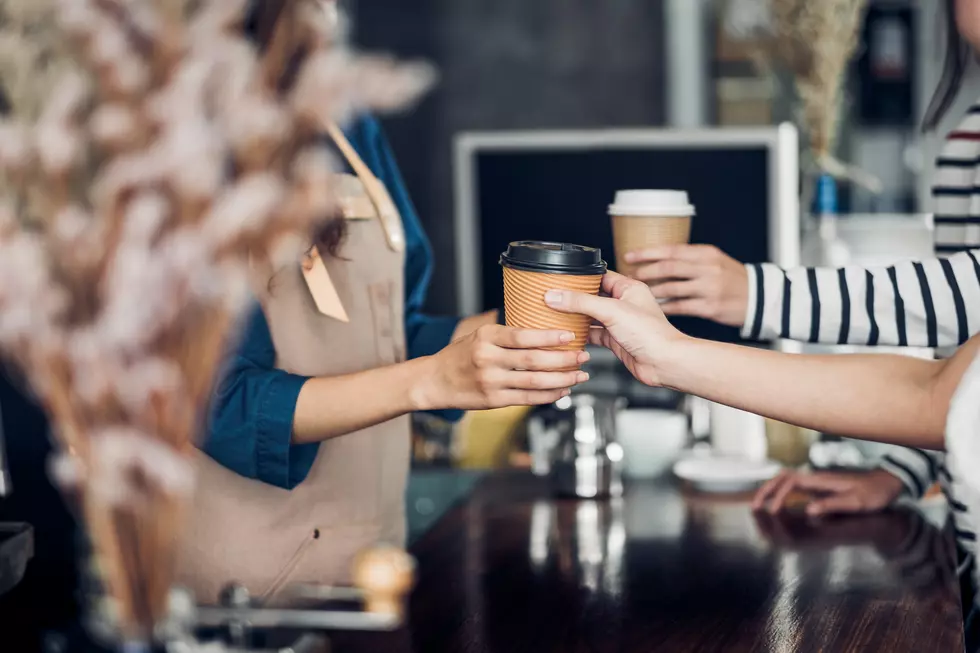 National Coffee Day Deals In Western New York
Weedezign
Most of us need to start our day with a hot cup of coffee. It gives up the kick we need to make it through the day.
So no matter if you take your black, with cream and sugar, or like to fancy it up with a latte or cappuccino, today is a day to celebrate all things coffee.
Today is National Coffee Day and there are plenty of deals to be had today.
Check out some of the deals that can be yours as we celebrate today. Just note that for most of these deals you need to have the store's app in order to take advantage of them.
Barnes & Noble
The bookstore with several locations in Western new york is offering a free tall hot or iced coffee with the purchase of any baked item from their in-store cafes.
Burger King
All burger King Royal Perks members can grab a free small iced coffee with a purchase of a dollar or more from 6 am to 10 am. You will need to order using the BK app to get the deal.
Dunkin'
DD Perks members can get a free medium hot or iced coffee with any purchase.
McDonald's
The team at the Golden Arches is offering any size Iced Coffee or Premium Roast for $0.99 with the offer in their app.
Panera Bread
Panera is not giving away a free cup of joe but they are discounting their unlimited coffee club today. If you sign up you will get the first two months free.
Tim Hortons
Tim's is charging only 25 cents for a hot or iced coffee. Again, you will need to order using their app.
The even bigger news is that Starbucks will not be doing anything special on National Coffee Day. Of course, you can also check out their app to see if they changed their minds today.
7 Must-Try Western New York Coffee Shops
Looking For A New Place For Coffee? Try Wonder Coffee
Best Coffee Roasters And Makers In Western New York