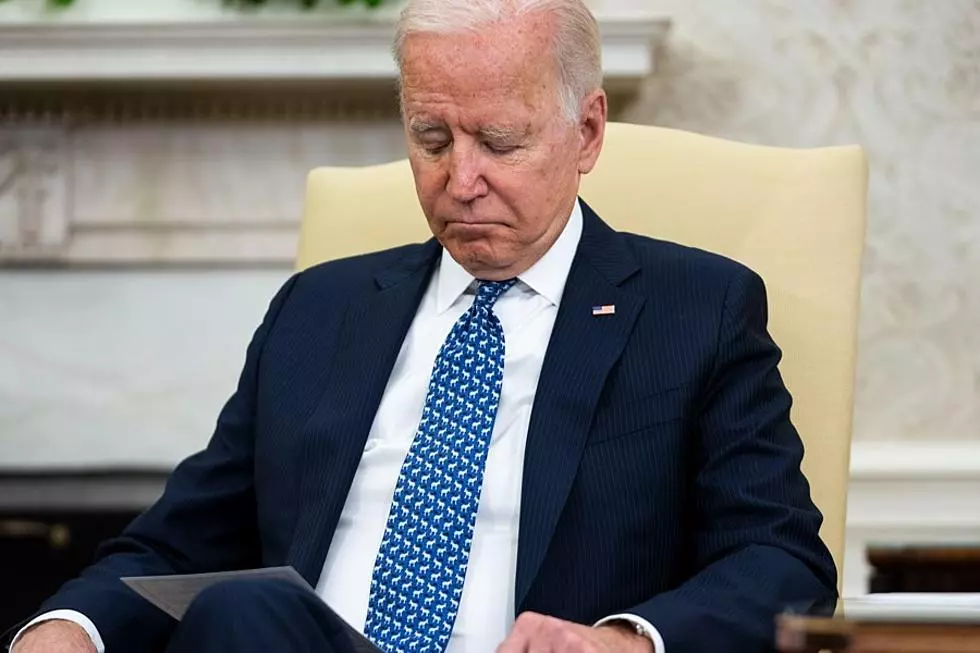 New York State Senator Caught on 'Hot Mic' Accidentally
Getty Images
Things are going 'downhill'.
New York State Governor Kathy Hochul, Senator Chuck Schumer, and Senator Kirsten Gillibrand welcomed President Biden as he got off Air Force One yesterday in New York. Schumer was caught on a hot mic talking to President Biden admitting something.
Now, it was not anything that was detrimental or suffocating, but I am sure if he knew he was going to be picked up on a microphone he would have said it another time. After all, this is not private information. When Biden got off the plane you can hear Schumer saying to Biden that things are going 'downhill'.
The state where we're going downhill is Georgia. It's hard to believe that they will go for Herschel Walker."
Schumer continued to update the President of the United States on the midterms and what has been going around the country:
According to Project FiveThirtyEight, Republicans are favored to win the house. The United States midterm elections are coming up on Tuesday, November 8, 2022.
This House In East Aurora Has The Best Halloween Decorations
Take a look at this house in East Aurora that has the best Halloween decorations. What do you think of it?
From Bananas To Kiss, Bills Mafia Rocked Halloween [PHOTOS]
Bills Mafia went all out for Halloween at Highmark Stadium this Sunday.