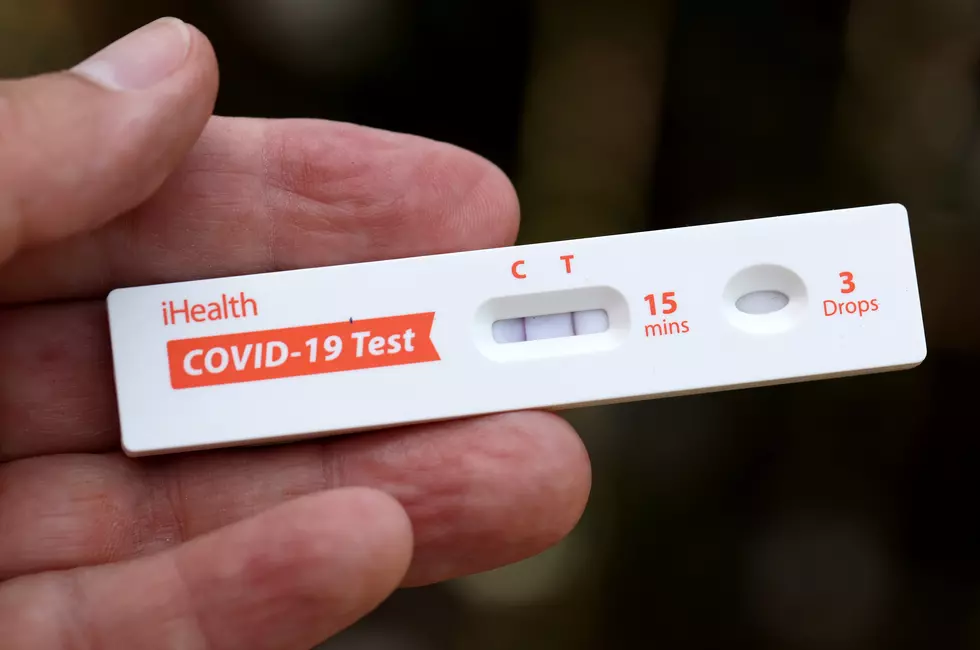 New York State Is Headed Right Into Flu Season With High COVID-19 Numbers
Getty Images
As we head into the height of the flu season, COVID-19 numbers around the state are not decreasing and deaths from COVID-19 are up.  I'm sure all of the conspiracy theorists are going to say this news is coming just because it's election season. I can guarantee you, no political party influenced me to write this (but I'm sure my saying that just makes you believe they did even more lol).
This is just to give a heads-up to those people who are concerned with their health and the health of their loved ones.
COVID-19 Positivity Rates Are High In Most New York Regions
Taking a look at the most recent data released by Governor Hochul for October 12, 2022, five of the ten regions have 7-day average positivity rates above 10 percent. Also, there were 29 deaths attributed to COVID-19 on October 12.
Here's A Snapshot of The COVID-19 Positivity Rates Around New York State:
New York City - 4.74%
Long Island - 6.18%
Mid-Hudson - 6.93%
Finger Lakes - 8.39%
Southern Tier - 9.17%
Central New York - 10.01%
Western New York - 10.29%
Capital Region - 10.38%
North Country - 10.88%
Mohawk Valley - 11.34%
It's one thing for COVID-19 rates to be high, but to add insult to injury, the flu is making things more stressful.
New York State Health Officials Warn That Flu Is Spreading Aggressively
New York Health officials are warning residents that influenza is spreading aggressively. New York State Health Commissioner Dr. Mary T. Bassett said,
With the early and aggressive spread of influenza, the annual flu shot is the most effective protection against serious illness. The COVID-19 booster can also be administered at the same time as the flu shot to further protect your health and those around you.
Flu season, which is from October through May, generally peaks between December and February. Officials report that cases started popping up in September.
As of October 3, the number of New York counties reporting cases of influenza is 44, which is considered widespread, a determination made when more than half of the state's 62 counties report lab-confirmed cases.
I just want to give you info about the real risks that COVID-19 and influenza pose to you and your family this season. It's up to you to decide what to do once you receive the information. If you are not vaccinated and want to get vaxed for either, click here.
20 New York Hometowns With Most Divorces After COVID Pandemic
Masks Should Be Worn In These New York Counties According To The CDC
According to CDC data, these counties fall in "substantial" or "high" zones as of 8/3/2021.