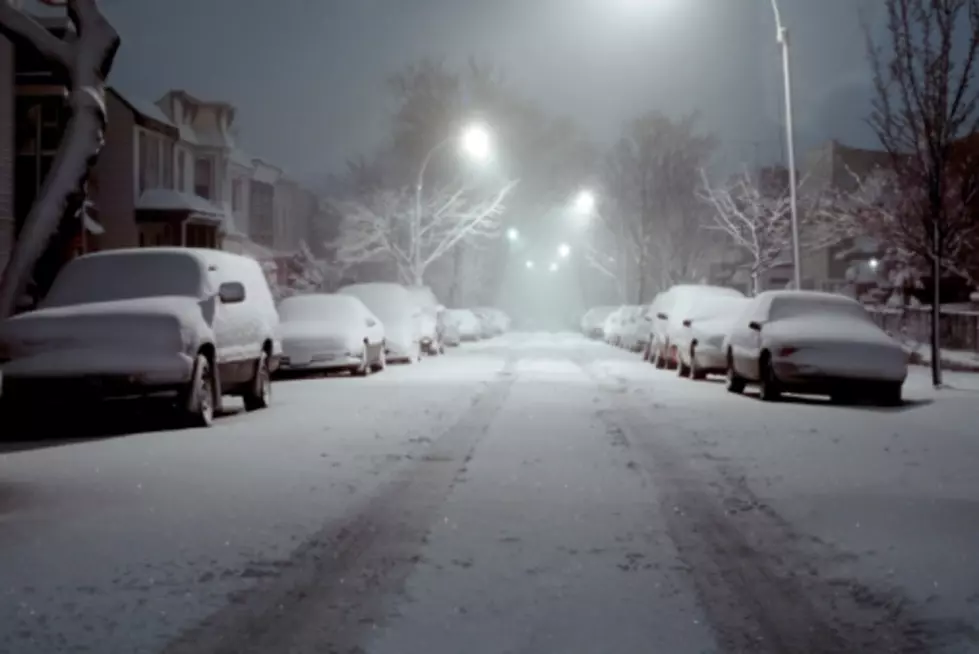 Snow Could Be In the Forecast For Buffalo Next Week
John DeFeo
It's so hard to believe that the third week of October will be this Saturday. It truly feels like summer not only went by in the blink of an eye, but that we went straight from 75-80 degree days to 50-55 degree days, overnight.
Mid-to-late October is really when the weather starts to change in Western New York.
The air has gotten cooler and the leaves are changing and even falling across the Buffalo region. But when will we see our first real snowfall of the season.
Technically, late October is when the first flakes start flying in Buffalo, with the first measurable snowfall coming in early-to-mid November....that's not far away at all.
In fact, there's a chance we see snow next week.
According to AccuWeather's 10-day forecast, snow and rain could be the story for Western New York next Tuesday. Lows will be around 40 degrees and a high in the afternoon in the low-to-mid 50's.
For the southern tier (Chautauqua to be exact), it calls for a bit of snow and rain at times in the morning.
This past weekend, the National Weather Service forecasted colder than normal temperatures for October 14-20 in New York State and said there would be a chance for lake snow in those areas based on early models.
We shouldn't see any significant snowfall for next week but be on the lookout for the flakes to be flying and by then, we're in late October. Once we hit November, all bets are off in regards to snow in Western New York and we should not be surprised with accumulating snow.
Wednesday could be the final time we see 70 degrees for a high in a long time...
2006 October Snowstorm Buffalo
Massive October Snow Storm In Buffalo: A Look Back
Animals and Insects In New York That Will Invade Your House This Winter
Here are some of the animals and insects that, according to
Cornell University
, just might be invading your home this Fall or Winter, unless they already have.
Top 40 Winter Restaurants in Buffalo
The best winter restaurants in Buffalo and Western New York.