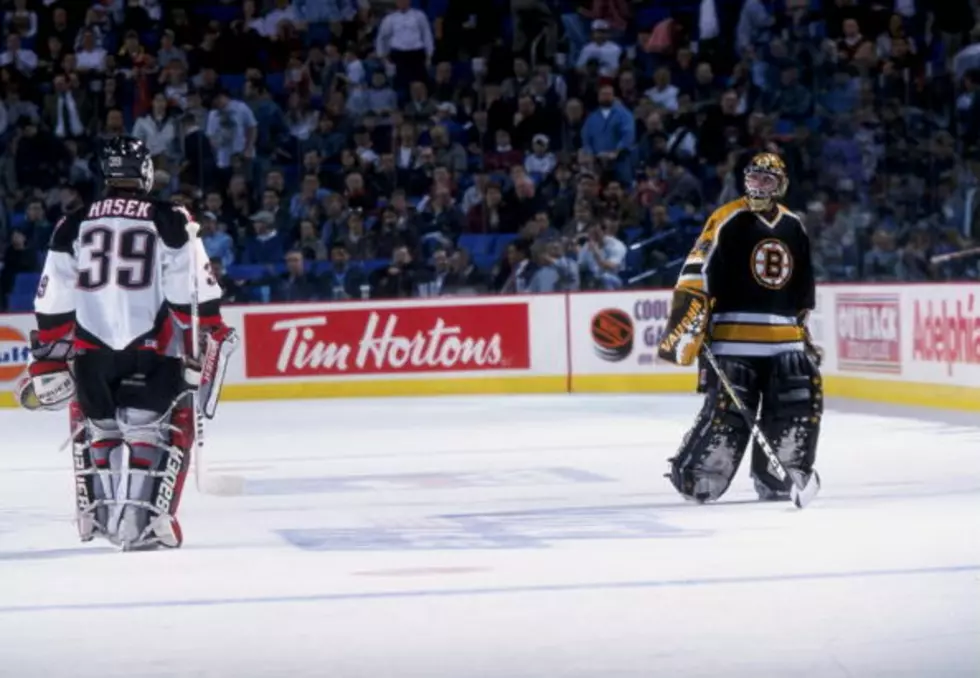 Scoreboard Falls And Smashes In Buffalo, New York
Getty Images
The Buffalo Sabres are back in action and, for the most part, are doing pretty decent this season. From a new look, to new stars, the Buffalo Sabres have grabbed the attention of hockey fans all across Western New York and Southern Ontario.
The Sabres showed off a new uniform design on Monday that is both retro and the look of the future and fans were going nuts for it!
But the "new look" reminded me of a moment that all of Buffalo was talking about the morning after. Who remembers when the scoreboard or jumbo-tron fell from the ceiling and landed and smashed on the ice? It was not long after it was installed and, thankfully, nobody got hurt.
According to a story in the Buffalo News the following day:
On Nov. 16, 1996, shortly after the Sabres and the Boston Bruins finished their morning skate in preparation for their game that evening, the 20-ton Jumbotron scoreboard hanging over the playing surface crashed at center ice without apparent cause or explanation as crews did routine maintenance.
I remember seeing Reba McEntire perform at the arena right around that time and thinking how lucky we were that it did not fall on the crowd that was on the ice near the stage! It could have been ugly.
Buffalo Sabres Captains Since 2000
6 Best Trades in Buffalo Sabres History
Taking a look at the absolute best trades in Buffalo Sabres history.