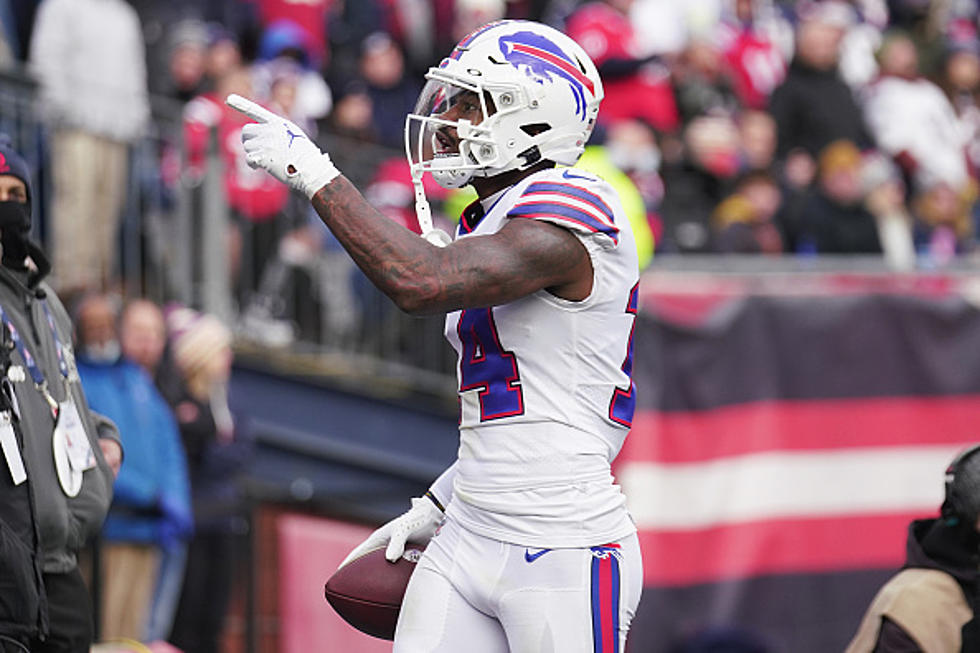 Stefon Diggs Releasing More Hot Sauces Across New York
Getty Images
Stefon Diggs is known for his hot play on the field and now he is bringing that heat to your next BBQ.
Diggs announced that he has expanded his line of hot sauces that are available for sale across Western New York.
Just in time for the start of the new season, Stefon Diggs has teamed up PLB Sports & Entertainment to expand the number of sauces he sells under his "Diggs 14" brand.
The news sauces include Diggs 14 extra hot sauce, Diggs 14 lemon pepper seasoning, and Diggs 14 spicy blue cheese dip. The three new sauces will join the two original sauces that Diggs has released. The original Diggs 14 hot sauce and blue cheese dressing.
The line of Diggs 14 sauces will be available at all Wegmans across the Northeast and the hot and lemon pepper sauces will also be available at local Tops Markers in Western New York
Part of the proceeds from the sale of each bottle of sauce will benefit The Stefon Diggs Foundation, which helps families, especially single mothers in Western New York and across the county.
Stefon Diggs has been a playmaker and superstar in Western New York ever since he joined the Buffalo Bills in 2020 after being traded by the Minnesota Vikings.
So far in his Buffalo Bills career, Diggs has caught 230 passes for 2760 yards and 18 touchdowns.
The Bills expect Diggs to light up the field this season just like his sauces will light up your tastebuds.
Former Buffalo Bills Fan Favorite Selling New York Home
It looks like former linebacker and defensive stud Jerry Hughes is also selling his Western New York. His wife posted on her Twitter that their East Aurora home is now up for sale. It is listed on
Zillow
for just under $1.5 million dollars.
The 5 Best Looking Men On The Buffalo Bills Roster
Now that the Bills'roster is set, here are the Top 5 best-looking men on the team.
Predicting How Many Wins For The Buffalo Bills
The Buffalo Bills schedule has been officially released and how is the perfect time to predict how well the team will do this upcoming season.