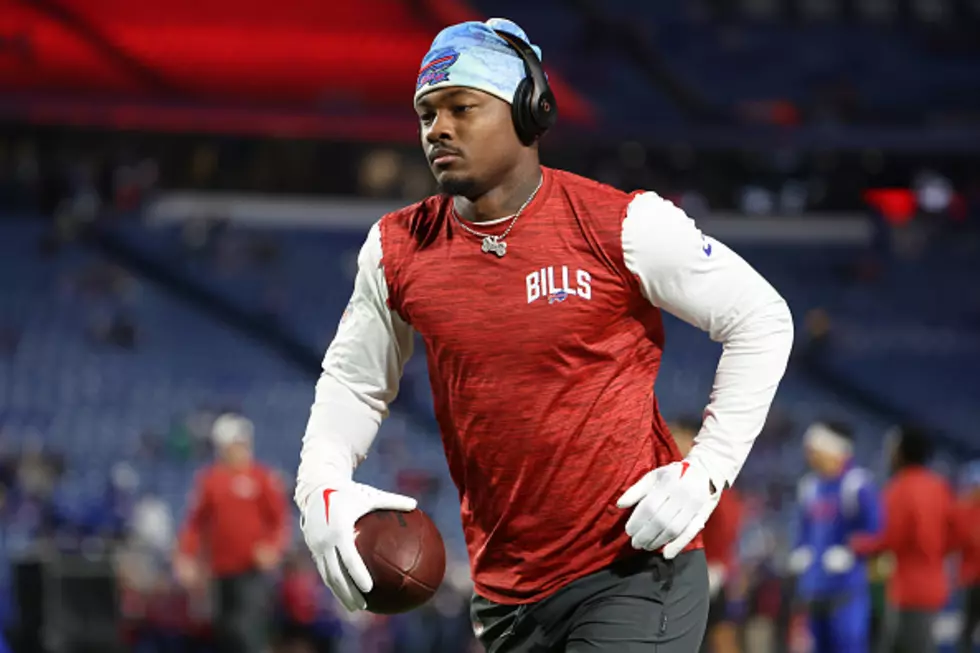 No Bills Player Wants to Win More on Sunday Than Stefon Diggs
Getty Images
The Buffalo Bills are 6-2 and still atop the AFC standings, even after their 20-17 loss on the road against the New York Jets.
The Bills severely missed Matt Milano and Jordan Poyer on defense, as both missed due to injury. To add more bad news, Josh Allen injured his elbow on the last drive of the game, which is a sprained UCL, which was reported by Ian Rapoport of The NFL Network.
The Bills will now host the Minnesota Vikings on Sunday at Highmark Stadium, which is the first game the Vikings have played in Orchard Park since 2014.
Minnesota is 7-1 and second in the NFC standings, only behind the undefeated Philadelphia Eagles.
To be clear off the bat here, all NFL players want to win every game badly. However, one player on the field this Sunday wants it just a tiny bit more than everyone else.
Stefon Diggs.
Diggs will play his former team for the first time this Sunday afternoon. He was traded from the Vikings to the Bills in March of 2020, after what was a very lengthy and well-known dissatisfaction with Minnesota.
Diggs wanted the ball more but the Vikings were still a run-based offense with Dalvin Cook. There were rumors for a while he was unhappy with his role within the Vikings offense and he was finally traded to a Bills team who started a pass-based offense that same year he was traded.
The trade has worked out for both teams.
Diggs has been incredible as a number one wide receiver and is on pace for yet another 100-catch season and double digit touchdowns. The Vikings used the first round pick they got for Diggs to draft LSU wide receiver Justin Jefferson, who has blossomed into one of the two or three best receivers in the league.
Outside of Cooper Kupp, Ja'Marr Chase and Davante Adams, no other receivers have been more productive and more relied upon as Diggs and Jefferson.
Diggs would absolutely love to not only beat his former team, but put up great numbers in the process.
Allen could still miss this Sunday's game with his elbow injury, we still have to wait for that, but if Allen doesn't play, that means Diggs' quarterback in the 2017 playoff run Case Keenum would be throwing him the ball against their former team.
How's that for fate?
6 Buffalo Bills Greats That Didn't Look Right In A Different Uniform
Unfortunately, sometimes your favorite player leaves your team and when you see them it just looks weird. Here are five former Buffalo Bill greats that just look weird wearing a different team's jersey.
Complete List Of Buffalo Bills Available On Cameo
22 Famous Buffalo Sports Phrases Every Die-Hard Bills and Sabres Fan Knows
Being a sports fan in Buffalo is sometimes like knowing a different language. Here are 22 of our favorite Buffalo sports phrases you already know if you're a huge fan! And if you're new here, here's how to catch up.