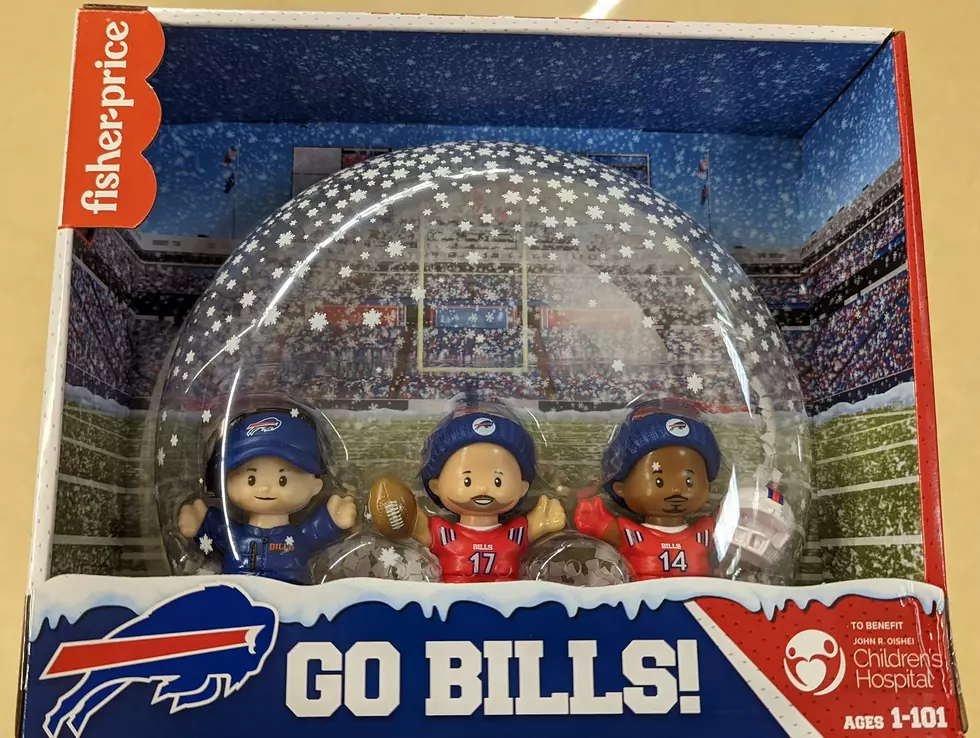 The Easiest (+ Best Way) To Buy Buffalo Bills Little People
Photo Courtesy Joe Jankowski
They are back! The 2nd edition of the Buffalo Bills Fisher Price Little People has arrived at Wegmans this morning. This time around, the collector's item will feature Josh Allen, Stefon Diggs and Coach McDermott.
The last set of Fisher Price Little People raised $700,000 for Oishei Children's Hospital. 
Our friend Joe Jankowski went to the Wegmans on Transit and Losson in Cheektowaga and snagged a couple of sets.
Grabbed these limited edition Fisher Price Little People at Wegmans this morning. This year's collection includes Allen, Diggs and Coach McDermott. Limit is four per person and proceeds support Oishei Children's Hospital.
Honestly, though, don't waste your time buying them at Wegmans later in the day, though. It could end up being a wild goose chase. Some people are already on the hunt and going from Wegmans to Wegmans to see if they are available. Then you have to wait in line. You can do that but there is a much easier way.
The best (and easiest) way to get your Fisher Price Little People is just to buy them online. You will have to wait a few weeks for them to come to your house. You will at least be guaranteed them.
Online orders are limited to 2 per person and they are 20 bucks each.
However you do decide to get your Fisher Price Buffalo Little People, don't overpay. When the first edition of Little People came out last year, everyone was so quick to buy them and the demand is so high. Everyone was paying SO MUCH more money on Facebook marketplace. Some people were paying up to 100 bucks rather than just waiting for more to become available.
Buffalo Bills Players Who Had Their Own Cereals
Today is a breakfast lover's dream it is National Cereal Day and if you want to celebrate with some Buffalo Bills players, you will have plenty of choices.
Complete List Of Buffalo Bills Available On Cameo