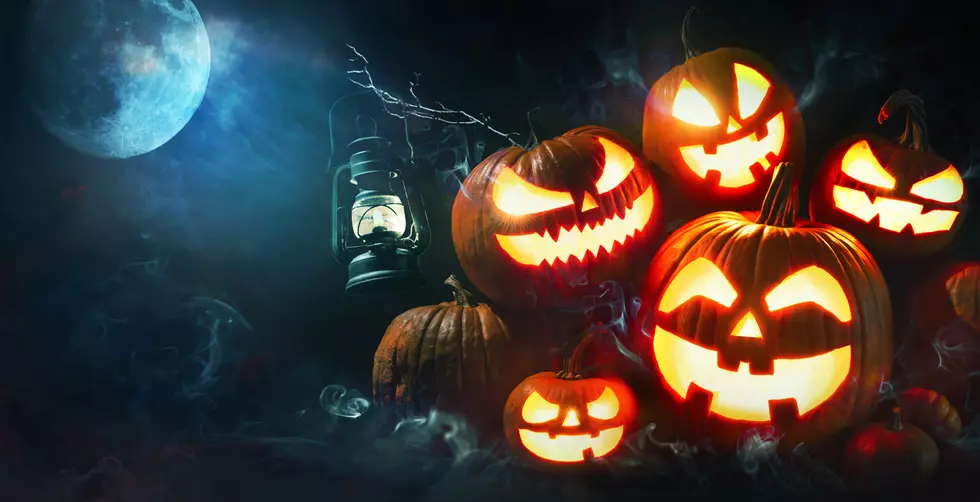 Places In Buffalo You Didn't Know Were Haunted
AlexRaths
With such a long and storied history in North America, there are many haunted places all over New York State. You have already likely heard of the most famous ones that are located in the Empire State.
You, of course, know all about places like the Amityville Horror House on Long Island, the abandoned Letchworth Village buildings, the Sleep Hallow Cemetery, and the Iron Island Museum in Buffalo's Lovejoy Neighborhood.
With Halloween quickly approaching and us being inundated with Pumpkin Spice everything, we think a few other places in Western New York should be added to this list because they are beyond spooky.
But you don't have to wait until October st to start thinking about what places to avoid or head straight to for a good scare:
Sugar Road in Cheektowaga, New York
Firmly nestled between 3 cemeteries near the Buffalo / Cheektowaga border, Sugar Road is only one block and runs about 1/2 mile. However, it is the scariest 1/2 mile you could drive in Buffalo. Very few street lights are on the block, and it's essentially pitch black at night while you bisect St. Stanislaus Cemetery, St. Johns Cemetery, and the Buffalo Cemetery. I avoid this street as much as possible because I will swear under the penalty of perjury that I have seen a few aberrations. You don't need to take my word for it; wait until the sun goes down and take a quick drive down Pine Ridge and head east towards Eggert Road.
Goodleburg Cemetery
The Goodleburg Cemetery in South Wales, NY, has been a pretty quiet kept secret for those in the Buffalo southtowns. However, there are many people who live near this cemetery that was active in the late 19th century who report that there is routinely a Lady In White who roams around the property, along with the ghost of a Doctor who is allegedly responsible for the death of quite a few women and children during the time.
Highmark Stadium
If you've been anywhere near Gates 6 and 7 at Highmark Stadium in Orchard Park, you've likely seen the 19th-century cemetery that also occupies the land. The Sheldon family farm was on the site, and they started to bury their dead there in the 1830s. Prior to that, several Erie Nation tribes lived in the area and also used the area as a burial ground. Still, to this date, there are approximately a dozen marked graves and a still unknown number of unmarked graves.
The Ivy Arch Bridge in Buffalo's Delaware Park
Wedged deep inside Rumsey Woods in Buffalo's Delaware Park near the soccer fields, the Ivy Arch Bridge has always been a bit creepy to me. Being a runner/bike rider who lives in North Buffalo, I have run/rode over and under this bridge on more than one occasion as it was getting dark, and let's say the scary noises are everywhere. It's really not somewhere I'd want to stick around to find out what secrets are deep in the park.
The Rand Building
I have had the pleasure of working in the Rand Building for Townsquare Buffalo for many years, with quite a few of those years being in the building overnight, and I can confirm without a doubt that this building is haunted. Doors close and close on their own, lights turn on and off when you least expect it, a ghostly-looking lady runs the halls, and there's a scary creaking sound at night. I'm also not the only one who has seen these sorts of things happen.
What haunted places around Buffalo do you think we should know about?
10 Most Haunted States In America- Where Does New York Rank?
We decided to ask
ChatGPT
to help us solve this one. We asked it to determine the most haunted states in America, and why those states stand out.
Determining the most haunted states in America can be subjective and depends on various factors, including the number of reported ghostly encounters, the density of historical sites, and the prevalence of well-known haunted locations."
With that data, here's several states that are often considered to be among the most haunted in America, based on their historical significance and numerous reported paranormal experiences. See where New York ranked on this list:
Gallery Credit: Dave Wheeler
More Photos From The 2022 'Cans for Candy' Halloween Event
On Monday, October 31, 2022, Power 93.7 WBLK, the William-Emslie YMCA, and other community partners hosted Cans For Candy, an annual indoor trick-or-treating event inside of a safe and well-lit building. Each child who was trick-or-treating was requested to bring one (1) canned good or non-perishable food item to benefit Feedmore WNY.
Gallery Credit: Ed Nice