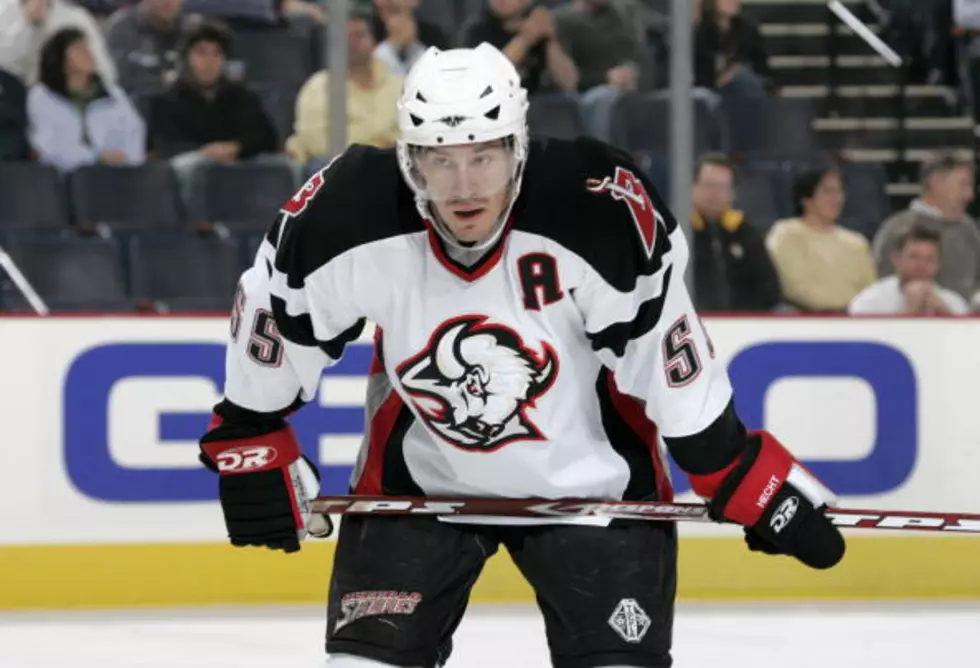 Next Thursday is a Big Day For Buffalo Sabres Fans
Getty Images
The Buffalo Sabres opened up their 2022-2023 regular season with a victory over the Ottawa Senators, 4-1 on Thursday night.
Victor Olofsson sealed the game with two empty-net goals, while Rasmus Dahlin and rookie JJ Peterka scored the other two. Peterka's was the first of his NHL career.
Sabres fans have more optimism surrounding the organization this season, because of what the long-term future looks like and the fact they should greatly improve this season.
While we might still be a year away from the Sabres being true playoff contenders, they should have fun, youthful lineup to watch every night.
By now, you know the Sabres will be bringing back the black and red "goathead" jerseys this season, with the first game coming the day before Thanksgiving against thee SSt. Louis Blues at KeyBank Center.
That's not all though, as the Sabres will have another brand new uniform that they will wear for a select few games this season.
The NHL's reverse retro jerseys will officially be debuted next Thursday, October 20th.
Which means the Sabres revere retro will also debut and should feature blue and gold colors with the goathead logo.
The logo seemingly leaked back in August.
The black and red goathead jerseys are not the reverse retro -- those are something the Sabres are doing themselves for their fans and players, who are all excited they're returning.
The reverse retro program was debuted during the 2020-2021 season and the latest installment will be this season.
I grew up on the goathead look and I love the jerseys, so I'm happy with the black and reds returning and these new reverse retro uniforms to debut next Thursday.
Buffalo Sabres Goalie Masks
22 Famous Buffalo Sports Phrases Every Die-Hard Bills and Sabres Fan Knows
Being a sports fan in Buffalo is sometimes like knowing a different language. Here are 22 of our favorite Buffalo sports phrases you already know if you're a huge fan! And if you're new here, here's how to catch up.
The Top 30 Beef on Weck Restaurants In WNY
The 30 best places for beef on weck in Western New York.