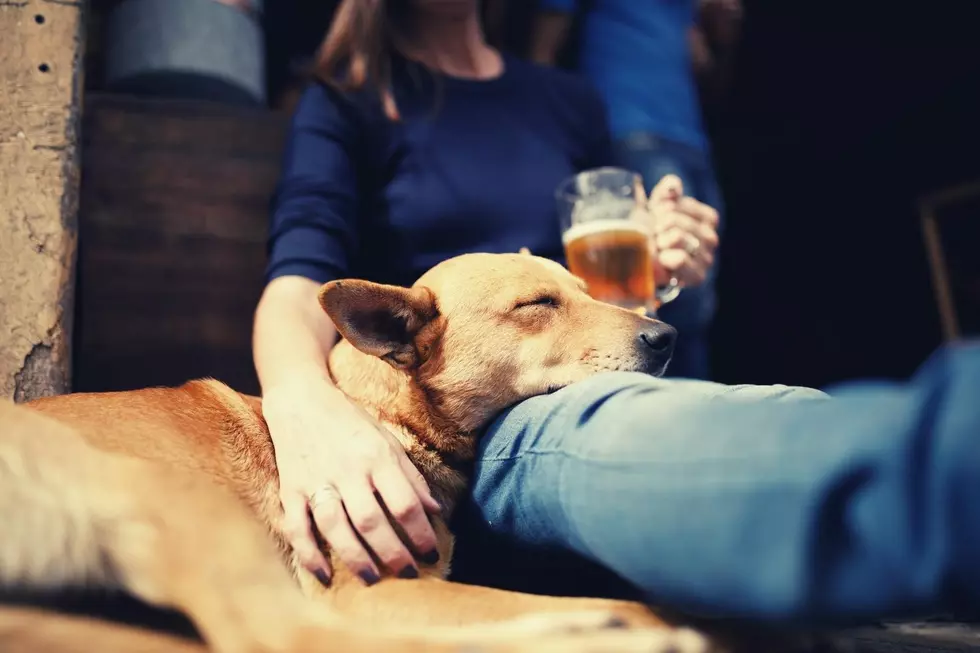 New Dog Park And Bar Opening In The Buffalo Area
Canva
Fellow dog owners in Western New York know - being a dog mom or a dog dad is the best. 
Taking care of a furry friend has been shown to offer a slew of physical and mental health benefits, including lower blood pressure, more physical activity, less loneliness, and lower rates of depression.
But dog owners also know the reality of owning a dog or a puppy is a huge responsibility - not to mention a pain when it comes to your social life. How often have dog owners had to leave a party or other event early to take their doggo out for a walk or let them out for a bathroom break?
Or spending the night at your significant other's house? Unless they're also a dog person, forget it - the sleepovers will always be at your place.
When Barkology in Cheektowaga opened, it was a hit for Western New York dog owners, as it let their dogs get some much-needed exercise and playtime while letting their humans have time to grab a drink and meet up with their other dog-owning friends.
Now, a second indoor dog park that also includes a bar is opening in the Southtowns, and at this one, you can also grab dinner.
K9 Barks N Brews Opening In Hamburg
Part dog park, part bar and restaurant, K9 Barks N Brews will open next month at 2866 Pleasant Ave in Hamburg. 
A December opening date is perfect timing for dogs who love to run and play with other dogs but don't do well in the cold, as well as their owners who love to socialize with friends and don't like the cold much, either.
Inside K9 Barks N Brews will be a 6,000-square-foot indoor dog park, as well as a 3,000-square-foot restaurant that serves human delicacies like pizza, beer, wine, and seltzer.
You won't be able to waltz in with your pup and grab a seat when it opens, though. As a precaution, all first-time doggie visitors will be required to have an assessment with a member of K9 Barks N Brews' staff to make sure they'll get along with the other patrons. They will also require proof of vaccination for rabies, distemper, and kennel cough before they're allowed playtime at the dog park.
This sounds like a fun new place to meet up with your dog-owning friends for dinner or even make some new ones that share your love for four-legged furballs. Your pup is sure to make some new friends, too!
25 Restaurants That Offer Dog-Friendly Patio Dining
It may be August, but the heat is still on in Western New York, and if you are trying to soak up the remaining summer sun with your furry friend, here are 25 restaurants that offer dog-friendly patio dining.