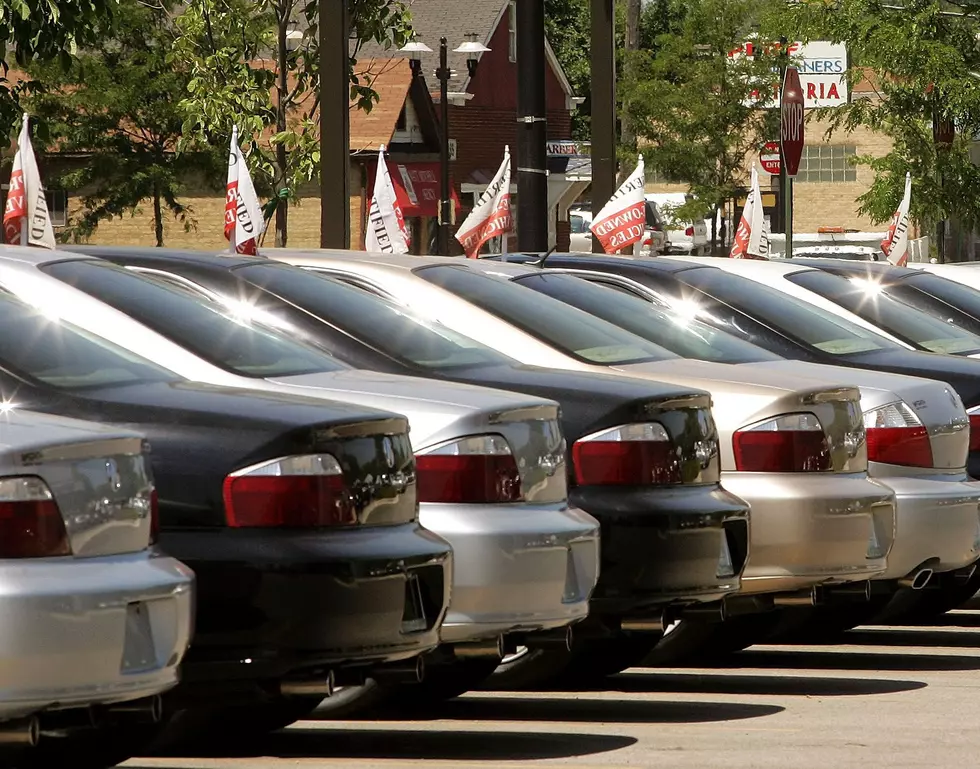 This Is #1 Most Stolen Vehicle In New York State
Getty Images
Do you drive the most stolen car in New York State? You could be driving the vehicle that landed in the top spot on New York State's Top 10 'Hot Wheels' list, which ranks the most stolen cars of the year. The National Insurance Crime Bureau put together the list of the top 10 most stolen cars in every state based on data it analyzed. The National Insurance Crime Bureau, which has its headquarters in Des Plaines, Illinois,
is the nation's leading not-for-profit organization exclusively dedicated to combatting and preventing insurance crime through Intelligence, Analytics, and Operations; Education and Crime Prevention; and Strategy, Policy, and Advocacy.
Every year, the NICB studies data about vehicle thefts around the country to determine which cars make the list. In the United States, the top 5 most stolen vehicles for 2021 were,
(The Year Indicates the Model Year Most Often Stolen)
5. Toyota Camry 2007 - 17,270 Thefts
4. Honda Accord 1997 - 30,274 Thefts
3. Honda Civic 2000 - 31,673 Thefts
2. Ford Pick-Up (Full Size) 2006 - 47,999
1. Chevrolet Pick-Up (Full Size) 2004 - 48,206
Thefts increased by 8 percent from 2020 to 2021, according to the NICB.
David Glawe, President and CEO of NICB said,
Used car values are at historical highs. We have seen a nearly 35% increase in used car values over the last two years due to supply chain issues and inflation. Stolen cars can be shipped overseas and resold or broken down for valuable used car parts here in the U.S.
It seems logical that luxury cars would be the most frequently stolen cars in New York State, but in reality, that's not the case.
The #1 Most Stolen Car In New York State For 2021 Is:
1. Honda Accord 2018 - 923 Thefts
Credit: Kelley Blue Book via Youtube
Crazy, right?! It's not even a new Accord model. What are these thieves thinking? Maybe there's some demand for this make/model and year on the black market. I would think that at least a newer model would be stolen more often. You can check out the other 9 most stolen cars in New York State below.
The 10 Most Stolen Vehicles In New York State
Top 10 Most Popular Cars Among Catalytic Converter Thiefs In New York State
Violent Gun Crimes Are The Worst In These 11 New York Counties