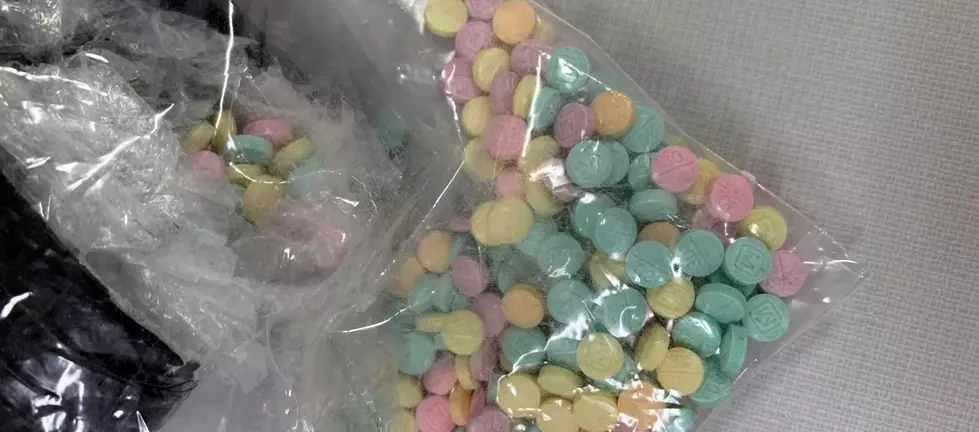 DEA Seizes 15,000 Deadly Pills Targeting Younger Drug Users In New York State
DEA
Drug officials are warning parents about the drug, which looks like candy and is designed to appeal to younger users. Fentanyl is a drug that is known to cause deadly overdoses and now drug producers are trying to make it into a 'party drug' to target younger users. Drug Enforcement Agents in New York made the seizure of the rainbow fentanyl pills, which they say is the largest to date.
The DEA Special Agent in Charge, Frank Tarentino, said,
Rainbow fentanyl is a clear and present danger, and it is here in New York City. Approximately forty percent of the pills we analyze in our lab contain a lethal dose; and in a recent 15-week enforcement operation, DEA New York seized half a million lethal pills. These staggering statistics underscore the importance of reminding the public that just one pill can kill; and this operation alone removed the equivalent of 500,000 lethal doses of fentanyl from circulation in the Empire State. In the same reporting period, DEA seized the equivalent of over 36 million lethal doses nationally.
The DEA attributes the pills to two Mexican cartels - The Sinaloa Cartel and Jalisco New Generation Cartel. One person, Latesha Bush, was arrested in connection to the bust.
Credit: ABC News via Youtube
8 of the Most Dangerous Drugs
Top 5 Drugs Busted in New York State